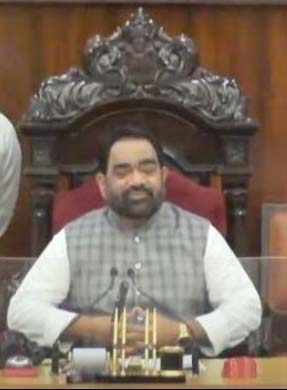 Bhubaneswar: It seems Chief Minister Naveen Patnaik is likely to effect a reshuffle in his Cabinet very soon to make his new team ready for the upcoming State Legislative Assembly and Lok Sabha polls.
Assembly Speaker Bikram Keshari Arukha along with two controversial Ministers Samir Ranjan Dash and Srikanta Sahu resigned from their positions on Friday.
Speaking to media persons this evening, Shri Arukha said he has resigned on personal grounds. "I have submitted my resignation letter to Deputy Speaker Rajanikant Singh," he said.
Asked about whether he will be re-introduced in the Cabinet of Naveen Patnaik government, Shri Arukha said, "I will discharge every responsibility assigned to me by the party or in the government."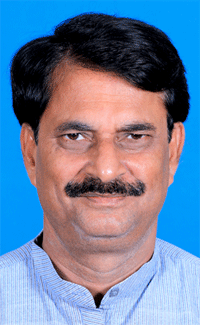 Soon after the resignation of the Speaker, School and Mass Education Minister Samir Ranjan Dash and Labour Minister Srikanta Sahu have also resigned from the position of MoS.
Shri Sahu said he has resigned to work for the organization of Biju Janata Dal (BJD). Few days ago, a woman BJD worker had brought 'sexual harassment' allegation against Shri Sahu. The lady reached to the police station seeking action against Shri Sahu.
Commenting on the above allegation, Shri Sahu said, "In politics, a lot of allegations will be made. So, I don't want to make any comment on this. To discharge organizational responsibility, I have resigned."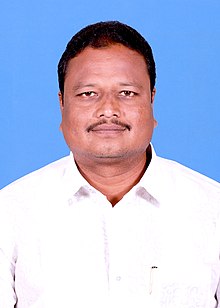 Similarly, Samir Ranjan Dash, who was also dragged into controversy over alleged suicidal death of BJD zilla parishad member Dharmendra Sahoo. The ZP member was elected from one seat of Shri Dash's Nimapara Assembly constituency. Recently, a by-poll to the ZP seat was held and BJP candidate won it.
Shri Dash said he has resigned from the Cabinet to give full time in organizational works.
According to political observers, the two Ministers have been asked to resign as both were in controversies. This move will clean up the image of Naveen Patnaik government as the State is going to witness Lok Sabha and Assembly polls early next year.
Srikanta Sahu is from Polasara Assembly segment of CM's home district Ganjam. So, in his drop, Shri Arukha is likely to be inducted in the Cabinet.
Jharsuguda by-poll result will be declared tomorrow. So, there after CM will take a call.
There is speculation that Senior Lawmakers Debi Prasad Mishra or Sarada Nayak may be rewarded with portfolios following the by-poll result.
A veteran lawmaker may be sworn-in as Speaker, sources said.
Naveen Patnaik had effected a complete reshuffle of his Cabinet last time in June 2022. So, another reshuffle will be conducted very soon. Governor Ganeshi Lal is out of station. So, the new Ministers will take oath once the Governor is back in the city.