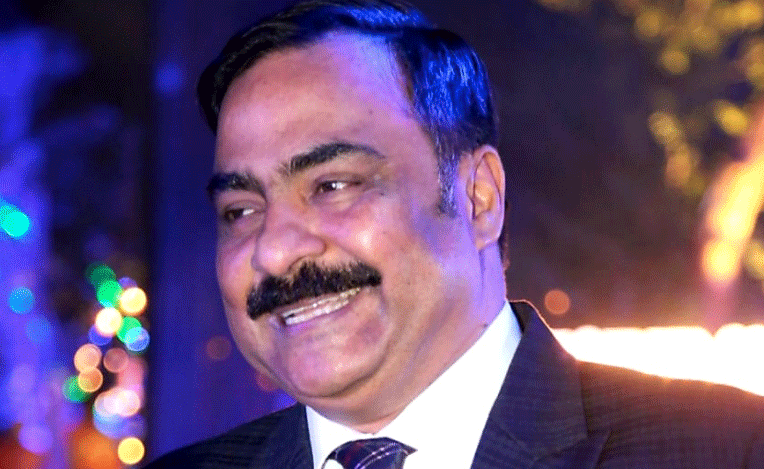 Kolkata: Veteran Hotelier Souvagya Mohapatra has added another feather to his fledging cap.
World's one of the best hotel schools, International Institute of Hotel Management (IIHM) has honored Mr.Mohapatra as IIHM International College Distinguished Fellow.
Mr.Mohapatra is Managing Director of Atmosphere Hotels and Resorts in India, Srilanka, Nepal and Bhutan.
Internationally acclaimed Luxury Hotel & Resorts Group, Atmosphere is a fast growing Indian Ocean Hospitality Group.
Prof David Foskett, Chairman of the International Hospitality Council (IHC) London and Chairman FIIHM Awards Committee announced the election of Mr.Mohapatra as Distinguished Fellow by the Eminent Juries in a virtual ceremony held on 10 July.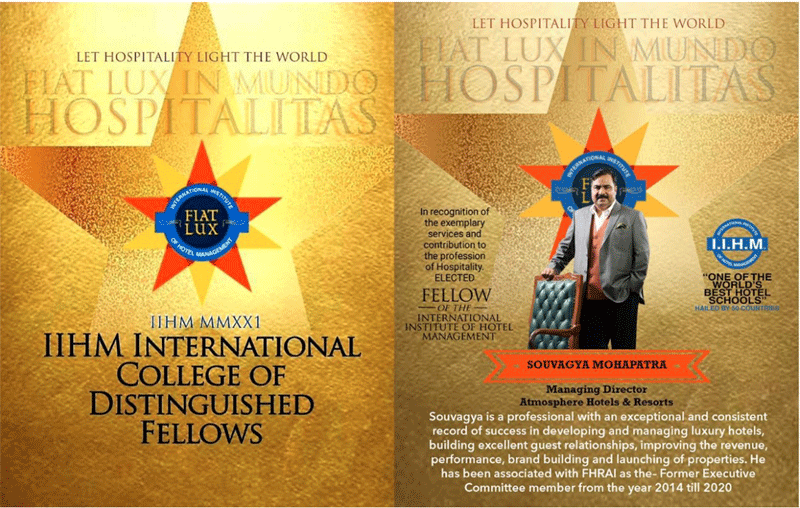 Prof.Foskett said Mr.Mohapatra has been elected to this eminent position for his exemplary services and contribution to the Profession of Hospitality and Tourism.
IIHM Chairman and CEO of International Hospitality Council, London, Dr. Suborno Bose lauded Mr.Mohapatra as 'Rock Star' of the Hospitality Industry, who changed the game in Eastern India by bringing in brand building improving revenue performance management.
Mr.Mohapatra has been absolutely a passionate hotelier last 25 years and have changed entire game of hospitality sector in India.
Dr.Bose said he is a great fan of Mr.Mohapatra and looked forward for his guidance as an experienced and consummate hotelier.
Accepting the honor of prestigious fellowship of IIHM International College of Distinguished Fellow, Mr.Mohapatra such an initiative is definitely going to boost the morale of the industry as a whole, particularly during this pandemic when industry is experiencing not so good time.
He congratulated Prof.Foskett and Dr. Bose for taking great initiative to organize such a forum to recognize the Hospitality Professionals for their contribution to the tourism and Hospitality Sector, also creating a platform to share knowledge and experience.
He said that Hospitality professionals and the aspiring students will certainly get benefited a lot from these initiatives for revival of the world hospitality industry.