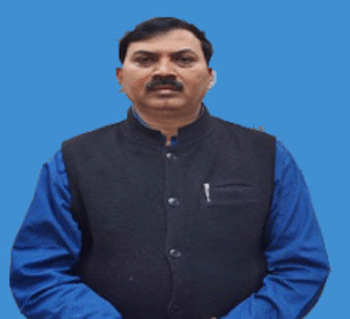 Bhubaneswar: Following the announcement on reopening of schools for Class I to V students, the School and Mass Education Department Principal Secretary Satyabrata Sahu has issued a detailed SOP to be followed by primary schools, teachers and students.    
As per the SOP, online/distance learning shall continue to be the preferred mode of teaching and shall be encouraged. Online and classroom learning will go in tandem with each other and should continue to share timelines and daily schedules to ensure synchronization.
The District Collector will have the final authority to take decisions in this regard to the time and method of school reopening in exceptional circumstances for all the schools in the district.
All the education officials from Districts to field-level will visit all the schools before the reopening and ensure that the school premises have been cleaned and class rooms including bench, desks have been sanitized thoroughly.
Only schools outside the containment zones will be allowed to open. Further, students, teachers and employees living in containment zones will not be allowed to attend the school. Students, teachers and employees shall also be advised not to visit areas falling within containment zones.
Due to the dynamic nature of the situation, these decisions will be taken by the District Collector. The District Collector will also direct the relevant schools to immediately shut down in case their zone is declared as a containment zone.
"Ensure working hand washing facilities in the schools. Ensure availabilities of key supplies like thermometer, disinfectants, shops and the availabilities of these essentials should be organized. Sanitization of School Transport before they start playing must be ensured," read the SOP.
School provided transportation should also be discouraged to reduce risk. Parents must ensure that they take responsibility of the child's commute to school.
No student should be coerced to come to school. Only those parents and students who feel comfortable attending school should do so.
As suggested by the Health & Family Welfare Department, there must be 6 feet distance between students in the revised seating plan. It is advisable to mark the seating that student should occupy.
If benches are used, "one student one Bench norm" may be considered as far as practicable and if it cannot be followed due to non-availability of sufficient benches, then 6 feet distance while seating will be followed strictly.
If the school has sufficient space, temporary space or outdoor space can be utilized for conducting classes (in case of pleasant weather) keeping in view the safety and security of the student and following physical distance protocol. Wearing a mask is a must at all times, and at all places inside the school.
The schools are asked to display state helpline numbers and also numbers of local health authorities etc. to teachers/students/employees to contact in case of any emergency. Other posters related to the preventive measures about COVID-19 must also be displayed.
Sahu has asked the schools to keep a separate isolation room ready in school premises. This room may be used in case any student or staff develops Covid symptoms.
"Every school must determine how to run the school based on the number of students and number and size of class rooms available. Maximum 20-25 students (depending upon classroom size) should be allowed to sit in a classroom to ensure safe distancing among students," the Principal Secretary directed.
For schools with an adequate number of classrooms, all students can be asked to come on a daily basis, he said.
Assemblies, sports and events that can lead to crowding are prohibited. No outside vendor will be allowed to sell any eatables inside the school premises or within 100 meters from the entry gate/point.
Before the opening of the school, a meeting of all SMC/SMDC members and any other parents who desire to attend the meeting shall be called by the Head of School. In this meeting, a detailed discussion on the safety protocols must be held, inputs of all members incorporated, and consent taken from SMC/SMDCs, he further said.
Every school will have a Covid Monitoring Team comprising of 1 teacher & 1 parent member from SMC/SMDC. The responsibility of the Monitoring Team will be to ensure health and hygiene within the school.
All students and employees should be strictly advised to wear masks and not dispose of used face covers / masks inside the school.
Mandatory hand washing for all students and staff at regular intervals as per the planned protocol following physical/social distancing norms should be ensured Hand washing time should be a minimum of 40 seconds.
Students should not share any material (textbooks, notebooks, pen, pencil, eraser, tiffin box, water bottles, etc.) with each other. Spitting has been absolutely prohibited. Windows and doors of the classrooms and other rooms will be kept open for ventilation.
Regular health check-ups of students, staff and employees will be organized by block and district office with the help of local Medical Officers.
It is possible that many students may be coming back to school after suffering traumatic incidents at home over the last few months. Teachers must keep an eye on the emotional wellbeing of the students and take necessary supportive action along with the parents when needed.
Maintaining physical distance, stigmas attached to COVID-19, thermal screening for fever detection, avoiding attending school if having symptoms and seeking medical care, vaccination of parents, teachers and hostel staff should be ensured 100%, Mr.Sahu said.