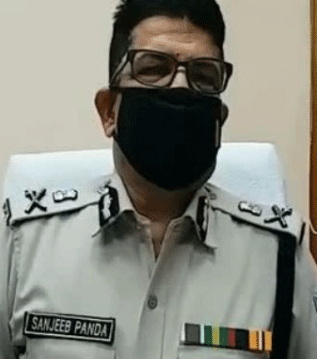 Bhubaneswar: In the wake of severe blast in Balanga police station of Puri district, the Police Department has issued guidelines to avoid reccurrence of such incidents.
ADG, Crime Branch and Criminal Investigation Department (CID), Sanjeeb Panda has written a letter to all District SsP including SsP Berhampur, Rourkela, DCPs of Cuttack & Bhubaneswar and Railway police heads of Cuttack & Rourkela, in this regard.
"For the safety of the police personnel posted at police Station & visiting public, it is imperative to take precautions and follow safety standards while keeping seized items such as explosive substances, corrosive and highly inflammable material etc. in the police station Malkhana/campus," Panda said.
He asked the police officers not to store the explosive materials, corrosive substances, highly inflammable materials ordinarily in the police station Malkhana.
In the extreme cases, if it is necessary to keep those articles in the Malkhana, the same shall be done only after due examination by bomb disposal squad or other specialised agencies with necessary precautions, he said.
Till the proper examination, the ADG said, all such seized materials should be kept outside police station Malkhana after taking necessary safety measures.
In case it is not safe to keep such material at police station Malkhana, then the assistance of bomb disposal squad & other specialised agencies be taken for diffusion /destruction of the same with due intimation to the jurisdictional court, the guidelines said.
The SPs are instructed to entrust SDPOs and DSPs to visit all the PS Malkhana of the district by October 5, 2021 and take steps for the safety of the Malkhana in the light of this order.
Notably, the Balanga Police station in the poll bound Pipili area of Puri district was fully damaged in a massive blast that occurred on September 27 mind-night.
The explosion was so powerful that the entire office building collapsed while almost all the office items, documents, electronics items were destroyed in the fire.
The Sentry of the Malkhana in the police station, Saroj Behera narrowly escaped the blast while the other staff were on by-poll duty. A large cache of explosives seized following raids in different times and stored in the Malkhana. Police suspect those caused the explosion. The Malkhana in-charge has been suspended.