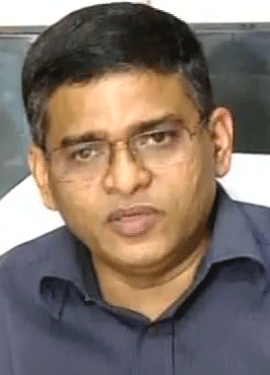 With significant number of COVID-19 Positive cases opting for Home Isolation, the State Government has issued Standard Operating Procedure (SOP) for use of tablet, Favipiravir during Home Care.ACS Health & Family Welfare, Pradipta Kumar Mohapatra has issued SOP Guidelines and asked District Collectors and Municipal Commissioners to adhere the same.
With Government of Odisha have allowed Home Isolation for asymptomatic and mild COVID Positive cases, there is noteworthy increase for Home Isolation and treatment
at Home.
The SOP said that the Tablet, Favipiravir has to be administered in consultation with trained doctors, after assessing the Health Situation of the patient with the informed written consent of patient.
Considering the above fact and in order to ensure availability of Favipiravir to the eligible symptomatic patients and under Home Isolation, SOP on use Favipiravir during Home Isolation has been issued by the Department of Health & Family Welfare.
District Collectors have been advised to ensure strict adherence to the SOP, while administering the Tablet Favipiravir to COVID-19 patients under Home Isolation to avail the benefits of antiviral therapy.
Rapid Response Team (RRT) will be specifically trained to assess the patient in Home Isolation, whether he/she can be administered Favipiravir Tablet at Home in consultation with Trained Doctors.
If patient is assessed to be suitable for administration of Favipiravir Tablet, its side effects, precautions and actions to be taken by him/her or by his/her relatives after initiation of therapy.
RRT Team will collect informed consent duly filled and will take steps for provision of Five Days of Favipiravir Tablets.
RRT will hand over advisory on Favipiravir Tablet use after explaining in detail when and how to use the drugs, how and whom to report the adverse reactions and progress of the disease condition while handing over the drug for use.
The patient shall be counseled to report any adverse reaction occurring during therapy and also the course of disease during therapy.
On the events of major adverse reactions or worsening of general condition, RRT will coordinate the shifting of patient to the appropriate COVID Care Facility.
The patient shall be followed up regularly by physical observation, telephonic or online contacts and for online contacts dedicated telephone numbers must be created in each district, said the Guidelines.
In order to ensure launching of the program online training, sensitization of RRT Teams, Doctors On Call and other stake holders are to be undertaken, directed ACS Health & Family Welfare.
Each District will designate Nodal Officer for action and coordination in this regard.
District Collectors and Municipal Commissioners shall create systems through SMS, WhatsApp, email, telemedicine to facilitate linking of RRT Teams with Trained Doctors for assessment and monitoring of patients in Home Isolation using the drugs, said sources.
Odisha State Medical Corporation Limited (OSMCL) is designated as One Point Contact for uninterrupted Supply Chain Management, said an official.