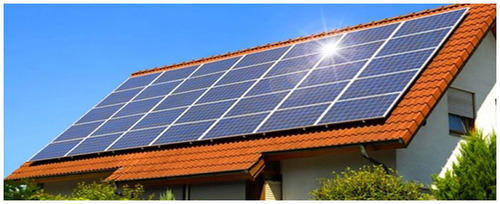 Jajpur: The Regional Transport Office (RTO) in Jajpur is the first RTO in Odisha to power its electricity requirements from solar energy.
As most of the offices depend on electricity for most of their energy consumption needs, installing solar panels on the rooftop of the RTO building will reduce electricity bills.
"The idea was to adopt green energy and reduce electricity bills. It will save a lot of money in the long run, also will improve the efficiency of the workplace, as solar power can create large amounts of electricity without the uncertainty & expense of securing a fuel supply," said NK Pradhan, Regional Transport Officer, Jajpur.
The RTO is still connected to the grid, but will only pay meter charges for air conditioner usage or consume electricity from the grid during complete cloud cover, he said.
Mr.Pradhan further informed that a recurring cost of Rs.1000 per day for 20 official days sum up to Rs.20, 000 (approx.) will be saved. About 30 units power generation every day will reduce the grid energy bills.
This may reduce more electric bills. Approximately 10 holidays X 25 units will reduce the cost of 250 units. 250 units can be used by the general public (one normal house consumption), he added.
The solar project has been entrusted to ITI Ltd, Bhubaneswar and they have installed a 10kw Hybrid rooftop solar system with 4 hours battery backup. The project has been commissioned at a cost of Rs. 7, 86,000.