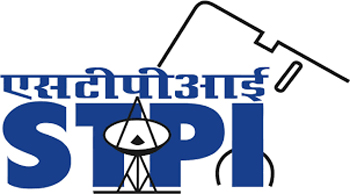 Bhubaneswar: With the Union Government laying thrust on promotion of high potential services sectors including Information Technology/Information Technology Enabled Services (IT/ITES), Odisha exported software worth Rs.13,949 crore in the last 3 years through the Software Technology Parks of India (STPI)-registered units and Special Economic Zones(SEZ).
While software exports through STPI-registered units from the State was Rs.2496.33 crore in the year 2019-20, it went marginally down to Rs.2401.32 crore in 2020-21. However, it witnessed substantial growth in the year 2021-22 with a figure of Rs.2539.43 crore and the export graph has been moving northwards since then.
Similarly, software export from Special Economic Zone (SEZ) units in the last 3 years was more than Rs.6512 crore. While it was Rs.1718 crore in 2019-20, it went up to Rs.3173 crore in 2021-22.
It may be recalled that the Union Government has formulated 'Action Plan for Champion Sectors in Services' to give focused attention to 12 identified services sectors including Information Technology & Information Technology enabled Services, Tourism & Hospitality Services, Medical Value Travel, Transport & Logistics Services, Accounting and Finance Services, Audio Visual Services, Legal Services, Communication Services, Construction and Related Engineering Services, Environmental Services, Financial Services and Education Services.
The Union Government had also launched Software Technology Park (STP) that is a fully export-oriented scheme for the development and export of computer software using communication links or physical media and including export of professional services.
The unique feature of STP scheme is provisioning of Single-Point Contact Services for the member units enabling them to conduct export operation at a pace commensurate with international practices.