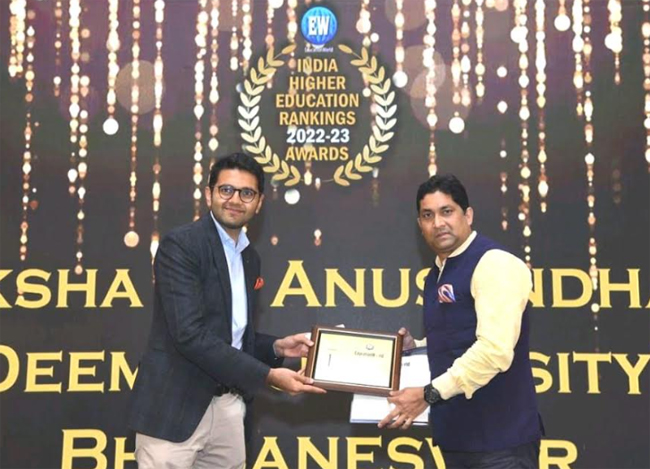 Bhubaneswar: Siksha 'O' Anusandhan (SOA) Deemed to be University here has been chosen to be the top university in Odisha and 20th in the country in the India Private Universities Rankings 2022-23 conducted by Education World magazine.
SOA's Officer-on-Special Duty Mr. Pritam Nayak received the award from GrayQuest Finance Founder Mr. Rishab Mehta at a special function held at New Delhi on Saturday.
More than 100 universities were in the fray.
The program was attended by Dr. Pankaja Mittal, Secretary General of the Association of Indian Universities, Mr. Dilip Thakur, Founding Editor, Ms. Summiya Yasmeen, Managing Editor, Mr. Tejas Patani, General Manager and Ms. Aasana Jain, Marketing Manager of Education World respectively.