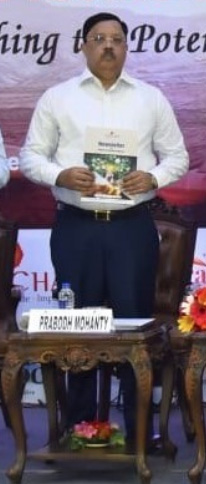 Bhubaneswar: Mining Major SNM Group Chief Prabodh Kumar Mohanty has urged for strengthening digital skills of human resources engaged in mining.
While lauding the Ministry of Mines, which has been promoting productivity and innovation in exploration and mining of minerals for fulfilling the vision of "Atamanirbhar Bharat, he said that the future of mining will be shaped by futuristic technologies for sustainable mining. To be sustainable, mining technology has to assure resource-efficient production of raw materials in harmony with environment besides being energy-efficient.
Shri Mohanty was addressing the "Odisha Metals and Mining Conference- Unleashing the potential for sustainable growth" held recently, organized by ASSOCHAM.
Shri Mohanty said that with the country having the third largest start-up ecosystem in the world there is scope for involving start-ups in addressing challenges in the mining sector, to simplify the process for the mining industry by leveraging new technologies in exploration and mining and thereby enhancing mineral production of the country.
SNM Group Managing Director said that some of the leading companies in the mining industry have already taken initiatives in encouraging startups for addressing challenges in mining operations.

The technology must also ensure effective management of wastes from resource recovery. The prime focus will have to be on expanding the mineral resource inventory with new array of exploration tools and techniques.
Advanced technologies like digitalization and automation can help mining sector open up new areas of opportunity by improving efficiency, productivity, safety.
The mining industry is perfectly positioned to improve operations by promoting integration between the mine, processing and transportation. Implementation of advanced technology in mining will be the source of transformational change, but there are a number of hurdles to be addressed.
As technology empowers some workers and creates new jobs, it could also threaten traditional roles. This is where the constant need of skill up-gradation of people comes into picture.
With growing number of data points and devices, there is also a need to strengthen digital skills of human resources engaged in mining, urged SNM Group Chief.