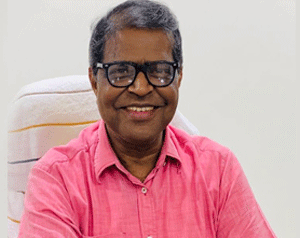 Bhubaneswar: Looking at the bright prospects of drugs and pharmaceutical products in Odisha, a Major Conglomerate, Summa Real Media Private Limited has ventured to set up a pharmaceutical manufacturing and research complex with an investment of Rs.200 Crore.
Odisha State Level Single Window Clearance Authority has cleared the proposal here on 29 August.
While Odisha is heavily dependent on the pharmaceutical industries operating in other states for drugs and pharmaceutical products, and unavailability of single large-scale pharmaceutical manufacturer in the state, SRMPL has decided to set up a manufacturing and pharmaceutical research and development center with an annual capacity of 1.6 billion Units at Gothapatna, Khurda.
SRMPL promoted by Professor (DR.) Manojranjan Nayak, who is the founder President of the one of the most reputed and promising University of the Country, Sikha 'O' Anusandhan (SOA) is engaged in Education, Research and Extension has the capability to set up such a mega complex, officials say.
SRMPL will come up with a Pharmaceutical Manufacturing Complex at Gothapatna in Khurda for large scale manufacturing of various drug formulations, nutraceuticals, ayurceuticals and cosmeceuticals in dosage forms of tablets, capsules, ointments, creams, gels, injectables and oral liquids, said sources.
The Project also aims at manufacturing the Active Pharmaceutical Ingredients (API) in a large scale to cater to the growing requirement of the State, officials say.
Moreover, SRMPL plans to establish a State-Of-The –Art Pharmaceutical Research & Development (R&D) Center with advanced equipment facility for higher research and development in the Pharmaceutical Sector.
The project will come up at Gothapatana Industrial Estate, which will generate nearly 1300 job opportunities both direct and indirect and promoters are planning to complete the project within 24 months, said sources.