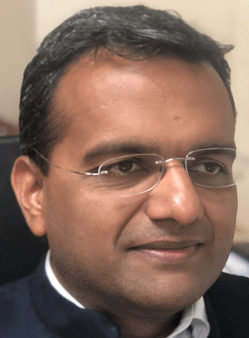 Puri: Shree Jagannath Temple Administration (SJTA) has identified land for the purpose near Baseli Sahi Mouza for construction of 'Dharmashala' to provide accommodation to the devotees.
SJTA Chief Administrator Krishan Kumar informed that about 10 acres of land has been identified near Baseli Sahi Mouza for construction of 'Dharmashala'.
Initially, it would cater to the accommodation capacity of 3000-4000 devotees. A devotee can stay paying Rs 100-150 per bed.
The SJTA Chief also informed that a 20-metre wide buffer road will be surrounding the 75-metre radius of Srimandir.
Also, two multi-storey parking lots will be set up at Jagannath Ballabh and Jatrika.
Chief Administrator Dr.Kumar further informed that the developmental projects at Jail Road, Municipality Market, Mahodadhi Market and Swargadwara areas will be paced up very soon.
"We're trying for building accommodation for a devotee visiting here from outside so that he/she could get either a bed or live in a room with family at low cost. Initially, the accommodation facility is being planned for 3000-4000 devotees", said Dr.Kumar.
"9-10 acres of land has been identified beside Baseli Sahi Police Station. Construction work will begin for the purpose. We'll fix a target of Rs 100-150 per bed so that a devotee avail the Dharmashala accommodation at a low cost. Detailed discussion will also be held by us relating to the kitchen and facility there," the SJTA Chief Dr.Kumar said.
Dr.Kumar said, "It's well-known that parking has a major problem in Puri town. The State Government has already begun two multi-level car parking lots-one at Jail Road and another at Jagannath Ballabh- for about 1200 car parking space.
Assignment has already been made. A bit of encroachment issue is there. Once it is solved, we'll be starting our work soon after."
Dr.Kumar further added, "We have also planned for parking space at Jatrika. Four-six acres of land is available there. 600-700 vehicles can be parked there. By doing this, our traffic system would definitely improve here."