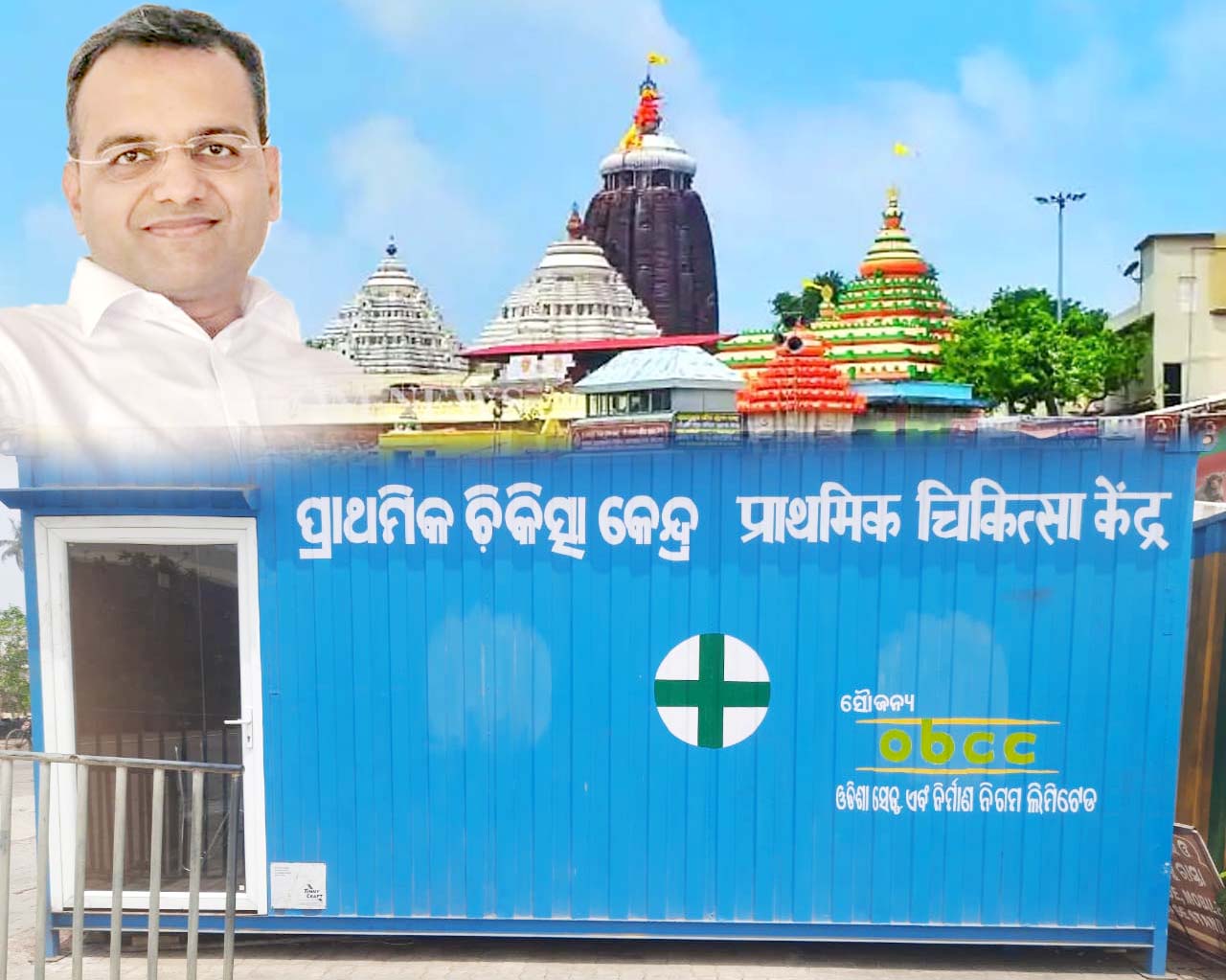 Puri: SJTA Chief Administrator Krishan Kumar, known for his concern for the Devotees of Shree Jagannath has decided to provide First Aid to the Devotees in case of Medical Emergencies.
Dr.Kumar, an Ace Physician turned Mandarin has all along has concern for Devotee's Care and Wellbeing.
Accordingly Shree Jagannath Temple Administration (SJTA) has decided to set up an Air-conditioned First-Aid Centre near Srimandir to attend to help out the Devotees as well as Servitors in case of Medical Emergencies.
SJTA Chief Administrator Dr. Kumar has directed the Odisha Bridge and Construction Corporation(OBCC) to set up the facility in the Grand Avenue, which will function from an auspicious day Mahabishuva Sankranti, 14 April, said sources.
First Aid Centre will be managed by District Headquarters Hospital (DHH) Puri and Puri District Administration.
Para Medical Staff will be engaged by SJTA to manage the First Aif Facility in two Shifts and they will help out the patients to shift ot DHH Puri in case of emergency.
During an Emergency Situation ambulances will be made available at First Aid Centre to shift the patients to DHH.
Both SJTA and the CDM& PHO Puri will appoint Nodal Officer each for the smooth sailing of the First Aid Centre.