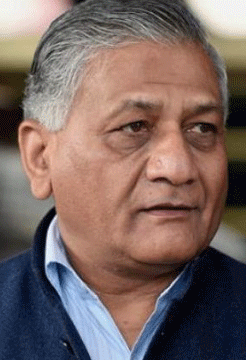 Bhubaneswar: For early construction of a Greenfield Airport at Puri, the Odisha Government has submitted a proposal to the Union Government seeking 'Site Clearance' approval for development of the proposed International Airport.
This was informed by Union Minister of State for Civil Aviation, V K Singh in Parliament on Monday.
In a written reply to a question asked by Rajya Sabha MP Prashanta Nanda, Union Minister Shri Singh said, "Ministry of Civil Aviation has received a proposal from the State Government of Odisha as per Greenfield Airports (GFA) Policy, 2008, seeking 'Site Clearance' approval for development of a Greenfield Airport at Sipasarubali and Sandhapur under Brahmagiri Tehsil of district Puri, Odisha."
As per the GFA policy, the responsibility of implementation of airport projects including funding of the projects rests with the concerned airport developer including the respective State Government (in case the State Government is the project proponent), he said.
On the request of the State Government, he said, a multi-disciplinary team from Airports Authority of India (AAI) had visited Puri in June, 2021 for conducting pre-feasibility study of the site identified by the State Government for establishment of the airport.
Notably, the State Administration has identified about 1500 acres of land alongside the Puri-Brahmagiri road for the proposed airport.
The Union Minister informed that his Ministry has sent the study report to the Government of Odisha on 5 August, 2021. As per the report, prima facie, on visual assessment, development of Greenfield Airport at the proposed site appeared to be technically feasible subject to Obstacle Limitation Surfaces (OLS) Survey and removal of identified obstacles, added Singh.
In 2021, Chief Minister Naveen Patnaik had written to Prime Minister Narendra Modi proposing to set up an international airport at Puri in the name of Shree Jagannath International Airport. The State has assured all support required for establishing the airport in a record time.
In another written statement on implementation of UDAN scheme in Odisha, the MoS Civil Aviation said Jharsuguda, Rourkela, Utkela, Jeypore and Rangeilunda are airports in Odisha that have been identified/awarded under Regional Connectivity Scheme (RCS) – UDAN (Ude Desh ka Aam Nagrik).
Jharsuguda, Rourkela and Jeypore airports have been developed under UDAN and a total of 24 routes have been operationalized connecting various airports in the State, he stated.
Replying to a query whether any new air service proposed to increase tourism in the State, Shri Singh said the Odisha Government has not submitted any proposal to introduce new air services to increase tourism in the State.
However, he said, UDAN is an ongoing scheme where bidding rounds are conducted periodically for covering more destinations/stations and routes including for increasing tourism in the State of Odisha and in case, any airline submit any bid for routes in future rounds of bidding, the same may be considered as per provisions of the UDAN Scheme document.