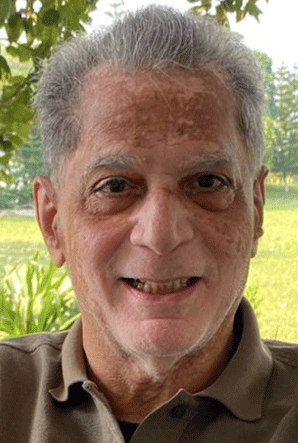 Bhubaneswar: Former Minister and BJD Veteran Anang Udaya Singh Deo urged Union Minister Civil Aviation Jyotiraditya Scindia to start direct flight between Capital Cities of Odisha and Uttarakhand.
While writing a letter to the Union Minister, former Odisha Tourism Minister Mr.Singh Deo has said that the Ministry of Civil Aviation has accelerated the pace of connecting the unconnected places with air services with direct flights.
However there are no direct flights connecting Bhubaneswar with Dehradun and both the cities are Capital City of the respective State of Odisha and Uttarakhand, pointed out Mr.Singh Deo.
On several counts both the cities are needed to be connected with air services for which demand is growing.
A direct flight from Dehradun to Bhubaneshwar will mainly benefit in the following ways, said Mr.Singh Deo.
Directly link Badrinath Dham to Jagannath Dham and Kedarnath to Lingaraj, which are visited by lakhs of devotees.
This will also link Chardham- Badrinath, Kedarnath- Gangotri and Yamunotri to Temple City of Bhubaneswar and Holy City of Puri.
Direct Flight will also link Hardwar and Rishikesh with Bhubaneswar as Dehradun is the nearest airport for all these destinations.
Secondly Dehradun is known for Educational and Institutional Hub of the country as it houses institutions like Indian Military Academy, Forest Research Institute of India. Indira Gandhi National Forest Academy, Doon School, Welham Boys School, Welham Girls School, Rashtriya Indian Military College, Indian Institute of Remote Sensing, Mussoorie shelters Lal Bahadur Shastri National Academy of Administration and several others.
For Tourists Dehradun is Gateway to Himalayan Tourist Destinations like Mussoorie, Uttarkashi, Haridwar, Rishikesh, Valley of Flowers.
Similarly Bhubaneswar is Capital City of Odisha is known as Temple City as it houses over 700 temples and Odisha is confluence of Hindu, Buddhist and Jain Heritage.
Golden Triangle of Bhubaneswar-Konarak-Puri attracts huge tourists across the country.
Now Bhubaneswar is known for Health and Educational Hub of Eastern India having large number of Super Specialty Hospitals and Medical Colleges and several large Universities to cater to the needs of students.
Bhubaneswar is having both Domestic and International Airport- Biju Patnaik International Airport.
While Bhubaneswar is one of the most visited destinations of Eastern India, Dehradun is the Gateway to Himalayan Region.
Under this backdrop, both the Capital Cities of Northern and Eastern States are needed to be connected with direct flights as Ministry of Civil Aviation has already started more than 350 new routes for the benefit of the people.
Recently Ministry of Civil Aviation has decided to connect Pink City-Jaipur and Temple City- Bhubaneswar with a new direct flight that commences from November.
Looking at the enormous potential for religious, medical and educational requirements as well as huge tourism attractions, Mr.Singh Deo has requested Mr.Scindia to consider the case and instruct the officials to do the needful for starting a direct flight between Dehradun and Bhubaneswar, which will be of great support for devotees and tourists as well.