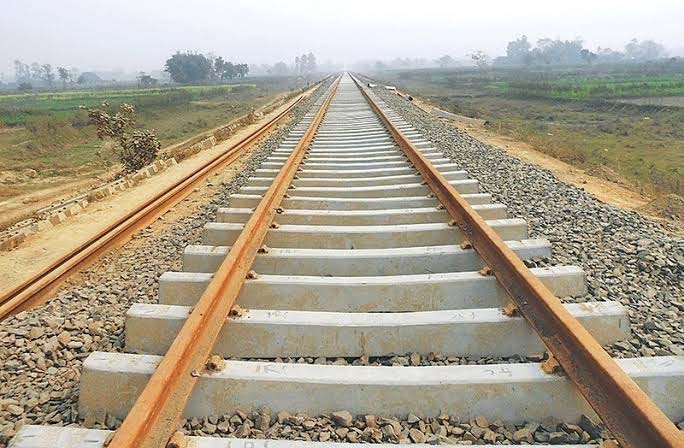 Bhubaneswar: The State Government has approved the Detailed Project Report (DPR) of Barbil-Bansapani electrified rail line project with an estimated cost of Rs 433.20 crores.
According to official sources, the Department of Commerce &Transport(DoCT) has approved the much-awaited project of total length of 19.055 km in mineral rich Keonjhar district.
The DoCT has informed the Managing Director of Odisha Rail Infrastructure Development Limited (ORIDL), the executing agency, about the approval of the Detailed Project Report (DPR) for the project.
ORIDL is a joint venture company of the Odisha government (51 percent), and the Ministry of Railways (49 percent).
The Ministry of Railways had accorded in principle approval to Bansapani-Barbil rail line project. However, Odisha Government is providing 100 per cent funding of the project as the Centre has not allocated any fund for it, sources said.
Accordingly, the State Government has approved the financial structure to fund the entire project cost through budgetary support of the State.
The ORIDL has been asked to submit the approved DPR to the Ministry of Railways for formal sanction of the project by the Government of India.
Once it is executed, the project will reduce the distance between Barbil and the steel plants in Kalinga Nagar in Odisha. It will help the mineral-ore based industries in Keonjhar for transportation of the natural resources.
In March last year, the State Government had proposed to utilize funds from the District Mineral Foundation (DMF) of Keonjhar to complete the Bansapani-Barbil new rail project, which has been hanging fire for the last six years due to financial constraints.
The DoCThad requested Keonjhar Collector, who is also the managing trustee of DMFT to consider the new rail line project for funding from DMF.
The proposed rail line will provide direct connectivity to iron ore loading stations on Noamundi-Bolani section to Bansapani under Chakradharpur division of South Eastern Railway (SER) for onward movement of minerals to steel plants and ports of the State for export.
Notably, another rail project to connect Barbil station with the Barsuan and Kharagpur-Rourkela main line was placed in the 2016-17 Railway budget. Proposed to be implemented in SPV mode, the project was included in Odisha Rail Infrastructure Development Ltd. However, it is yet to make any progress.