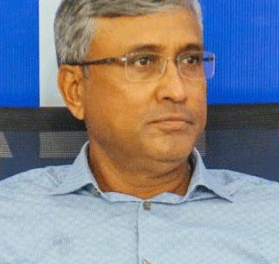 Bhubaneswar: Work for construction of boundary wall of the proposed international airport at Puri will start on September 20 and likely to be completed in next four months.
This decision was taken at a high-level meeting held under the chairmanship of Principal Advisor to Chief Minister Asit Tripathy here on Friday.
Reviewing the present status of the proposed airport with all concerned officials, Mr.Tripathy asked Puri District Administration to handover Government land of 940 acres to the Commerce and Transport Department by 15 September.
The Transport Department has been advised to consult with the Puri Collector for acquisition of required private land for the airport.
Mr.Tripathy also advised to appoint a senior land acquisition officer in the job for speedy acquisition of land for the airport.
Further, it was decided in the meeting to hold another review meeting on the proposed airport on 17 September.
Among others, Industries Department Principal Secretary Hemant Sharma, Principal Secretary Commerce & Transport, Bishnupada Sethi, IT Secretary Manoj Mishra and MD of IDCO Bhupendra Singh Poonia attended the meeting.
The Puri District Administration has identified about 1500 acres of land near Giral village area located alongside the Puri-Brahmagiri road.
Recently, a team from IDCO has already inspected places marked for installation of air traffic control tower, runway, hanger, passenger waiting place, parking place and connectivity.
The government has roped in a noted company to conduct survey and soil tests, landing and take-off runways, installation of other buildings and facilities that are mandatory for an international airport and prepare a plan/map of the project.
A multi-disciplinary team from Airports Authority of India (AAI) had visited Puri in June 2021 for conducting pre-feasibility study of the site and gave green signal for construction of the greenfield airport.
On New Year's Day in 2021, Chief Minister Naveen Patnaik had written to Prime Minister Narendra Modi proposing to set up an international airport at Puri in the name of Sri Jagannath International Airport.
The Chief Minister had also urged the Ministry of Civil Aviation to take up this airport as a priority project. The State has assured all support required for establishing the airport in a record time.