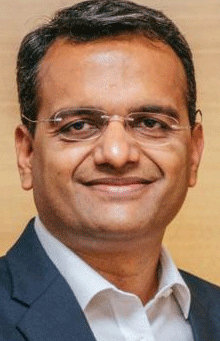 Puri: The Shree Jagannath Temple Administration (SJTA) has made elaborate arrangements for smooth conduct of rituals and hassle-free darshan of the Lord Jagannath and his siblings, who will be dressed in five different attires (Veshas) each day during the Panchuka.
Dr.Krishna Kumar, SJTA Chief, an ardent devotee of Lord Jagannath is monitoring the arrangements made for the devotees.
The Shree Jagannath Temple will remain closed for devotees on Monday (November 15) on the occasion of 'Bada Ekadashi' and the first day of the Panchuka and also on Kartika Purnima (November 19).
Due to the restrictions imposed in view of Covid-19 pandemic, the devotees will be deprived of watching the 'Lakshmi Narayana Besha' of the deities during 'Bada Ekadashi'. Devotees will also be barred to witness many other holy rituals on Purnima.
The 12th Century Shrine remained shut on Sunday (November 14) as usual to ensure cleaning and disinfection of its premises.
Devotees in large numbers visit the temple to have darshan of these Beshas. During Kartik month every day as per Srimandir attendance registers about 70,000 devotees visit Srimandir.
Anticipating a surge in devotees to Srimandir during Panchuka, 20 platoons of police will be deployed in and around the temple while the queue will begin from Marichikot square half a kilometre from Lion's gate of Srimandir along the Badadanda.
Security personnel will ensure Covid-19 norms like keeping social distance norms in the queue, with double face masks and to sanitise hands. Devotees as per the prevailing standard operating procedure (SOP) have to furnish a complete vaccination certificate or RT-PCR negative test report obtained within 96 hours.
Puri SP K Vishal Singh said 3 additional SP, 10 DSPs, 30 inspectors and 20 platoons of police will provide three-layer security.
The vehicular traffic will be regulated to four designated parking lots. Besides, lifeguards will be deployed at holy ponds situated in Puri, Konark and Chandrabhaga to prevent drowning of devotees while taking holy dip in ponds during these auspicious days, said the SP.