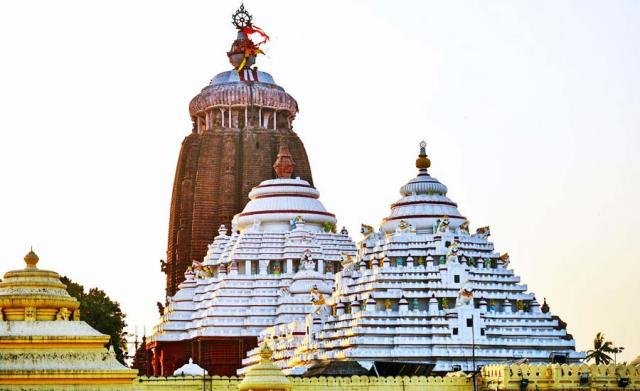 Puri: Shree Jagannath Temple Administration (SJTA) Chief Administrator Krishan Kumar, while lifting restrictions imposed during COVID-19 Pandemic has announced that Lord Jagannath's Temple in Puri will remain open throughout the week including Sundays.
Dr.Kumar also announced that the devotees can eat 'Mahaprasad' (cooked bhog) at Anand Bazaar.
SJTA Chief announced lifting of restrictions by after review of the Standard Operation Procedure (SOP) implemented following reopening of the 12th Century Shrine for the general public in January.
Dr.Kumar said "Keeping in view the experience of the last 20 days and feedback, now it has been decided to open the temple on Sundays also. Earlier, the shrine was remaining closed on Sundays for sanitization activities."
He said the devotees can witness the Trinity's (Lord Balabhadra,, Devi Subhadra and Lord Jagannath) Padma Bhesa (Lotus attire) on 12 February which falls on next Sunday.
Dr.Kumar said the devotees will now also be allowed to partake Mahaprasad in Anand Bazaar.
The revised rules will come into effect from 12 February, SJTA Chief said adding that all people including the residents of Puri can have Darshan of the Trinity definitely by 6 AM every day.
Dr.Kumar said the devotees can enter into the shrine through the Lion's Gate and exit through three other gates.
He said the Temple Administration has decided to strictly implement a ban on spitting in the temple premises, an offence for which penalty is Rs 1,000.
In the new SPO, the SJTA said that it is mandatory for all pilgrims to wear face masks at all times, both inside & outside of the Temple and the devotees should sanitize their hands before entering the temple and maintain physical distance at all times as per COVID-19 guidelines.
The SJTA Chief also urged devotees not to touch statues or Idols inside the Temple.
Dr.Kumar said "There is a complete ban on carrying polythene bags inside the temple. A fine of Rs 100 will be levied for each violation," he said.
Lighting of Deepas inside the Temple will be permitted at designated places".