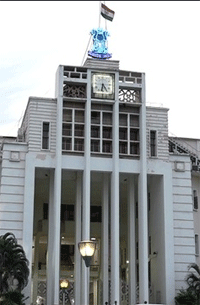 Bhubaneswar: While the State Government has asked the Bankers to provide Rs.5000 Crore credit linkage to the Self-Help Groups annually, Bankers are allegedly taking dillydallying approach in this regard.
Recently a review taken up on Credit Linkage to SHGs, reveal that while Annual Credit Linkage target has been set at Rs.5000 Crore, Average Loan Size is set at Rs.4 Lakh Per SHG and Interest Subvention target set at Rs.300 Crore Per Annum, Bankers are failing in this regard.
Though this target has been set to be achieved by 2023, however to achieve such massive target, each years the Bankers are needed to attempt in achieving near the target.
Sujata R Karthikeyan, Commissioner Mission Shakti is continuously pursuing the matter as SHGs are needed to be financially viable for scaling up economic activities.
Accordingly, the State Government has set the Bankers Mandate in this regard and has asked to be doublethe Annual Physical and Financial Target.
Secondly the State Government is stressing on to increase the quantum of minimum loan size.
SHG Average Loan Size in Odisha is Rs.1.68 Lakh, which the State Government asks the Bankers to make it Rs.4 Lakh per SHG.
Secondly the Banks have been asked to provide the facility at an early date and in a hassle free manner.
It came to fore that large number of applicants is kept on long wait to be considered for credit line.
Latest Statistics reveal that nearly 64,000 applications are pending with the Banks.
This is not acceptable as the SHGs are eager to get Bank Linkage at an early date, while Bankers are reluctant to take early decisions, they allege.
Waiting for credit line for months together generating frustration among the SHG Members, admit they.
While the State Government has decided to provide interest subvention in a time bound manner, Banks are to submit interest subvention claims.
In fact the bankers have been asked by the State Government for timely submission of Interest Subvention claim and settlement.
In order to expedite the process of Banking Linkage with SHGs, the State Government has asked the Banks to sign MoU for that there will be timely sharing of information in a periodical manner.
Latest Review reveals that while target is set to provide Banking Link to 2, 54,250 SHGs during 2020-21 Financial Year, as on date 1,26, 263 SHGs have been connected with Banking Link, officials say.
Similarly District Collectors have been given responsibility to facilitate more Banking Linkage to the SHGs.
So the Districts are asked to target to double the sponsoring of Loan applications.
District Authorities are to take up promotional activities for diversified livelihoods resulting increasing credit uptake.
Awareness generation is needed at District Level for prompt and regular repayment to avail Interest Subvention and reduce Non Performing Assets(NPA), officials say.