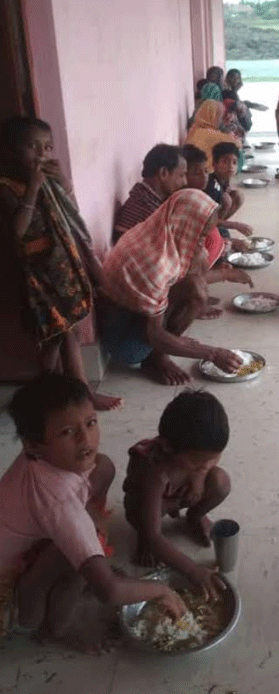 Bhubaneswar: Odisha Government has ordered close monitoring of persons returning from cyclone shelters for COVID symptoms.
Department of Health & Family Welfare has directed the District Collectors of Balasore, Bhadrakh, Kendrapara, Jagatsinghpur, Mayurbhanj, Keonjhar, Puri, Sundargarh, Cuttack, Dhenkanal, Angul and Khurda in this regard.
Sources said 7.3 Lakh people were shifted to cyclone shelters across these districts due to cyclone YAAS.
ACS Health & FW, P K Mohpatra has written to the Collectors of 12 district saying that due to cyclone YAAS many families in the districts had been shifted to cyclone shelters, where due to necessity they stayed in close quarters.
Further, many persons engaged in cyclone restoration works in the field have also due to necessity, worked in close proximity to others.
As the families in the cyclone shelters are now returning to their homes and restoration works will also be completed over time, it is important that the concerned persons should be closely monitored for COVID symptoms over the coming weeks.
In order to ensure this, the House to House Survey Teams should be sensitized to be particularly vigilant in surveillance of the cyclone shelter returned families and field restoration team persons.
Such persons should also be sensitized to monitor their own health.
In case any symptoms, they should be immediately isolated and tested for COVID-19, said the order. The order will be meticulously implemented, pointed out a senior official.
People were apprehensive about such issue, when they were advised to leave their homes and urged to move to cyclone shelters on 24 May.
It has been reported, in many districts like Kendrapara, Balasore and Bhadrakh, people were not inclined to move to cyclone shelters as they apprehended that such issue will crop up.