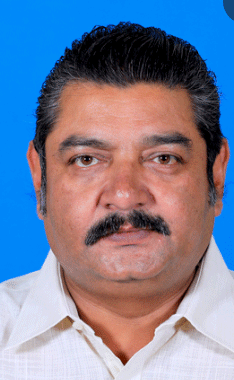 'Shakti Awards' on 25 women entrepreneurs and 25 micro entrepreneurs of the State was bestowed at the Convention Centre of Lokseva Bhavan here.
Organised by the Confederation of Indian Industry (CII)'s Indian Women Network (IWN) in partnership with MSME Department, Startup Odisha and Mission Shakti, the award ceremony aimed at empowering the female leadership to economic growth and was titled AM/NS Shakti Awards this year.
Minister MSME, Industtries and Energy Pratap Keshari Deb presented the awards and appreciated the programme "Shakti Ru Samrudhhi" for recognising the State women entrepreneurs making a difference.
ACS MSME & Revenue & DM, Satyabrata Sahu graced the program.
Saying that these women achievers are no less than any other, the minister cited the visionary thought of legendary Biju Patnaik about the uplift of rural infrastructure and empowerment of women as key tenets of good governance.
He asserted this as the fundamental guiding principle for the present-day Government under the leadership of Chief Minister Naveen Patnaik.
"The big cities in the country are now outpouring with population. Odisha has still many fields to be explored, resources to be harnessed and ample scope for investments to support multiple sectors of industry and economy," he said.
Speaking on Women breaking barriers, Mayor of Bhubaneswar Municipal Corporation (BMC) Sulochana Das said women are playing a key role in economic growth of the country.

Additional Chief Secretary (ACS) Department of MSME Satyabrata Sahu gave the keynote address and said the economic empowerment of women empowers them equally in society.
Principal Secretary of Industries Hemant Sharma highlighted several measures taken by Odisha Government and strengthening the State ecosystem for women entrepreneurs including special schemes for subsidy in land, infrastructure to be announced in Make in Odisha.
He said that CII IWN can effectively disseminate information to women entrepreneurs making them stronger enterprises.
I-Shakti, a Business Incubation, was launched in collaboration with AIC Nalanda.
Director (Projects) of ArcelorMittal Nippon Steel India (AM/NS) Rajiv Bhatnagar gave Examples to create new futures with the women achievers.