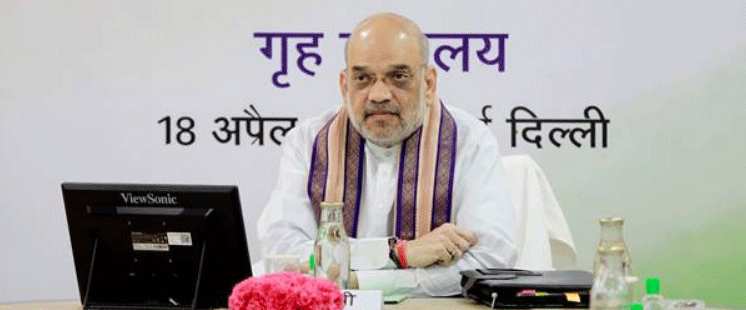 New Delhi: Union Minister Home Affairs, Amit Shah stressed on the need to fast-track the recruitment process and said that anticipating the future vacancies recruitment should be initiated well in advance.
Shri Shah presided over a 'Chintan Shivir' of senior officers of Ministry of Home Affairs in New Delhi today.  The objective of the Chintan Shivir was to review the work of the Ministry and to evolve action plan to implement Prime Minister Shri Narendra Modi's "Vision 2047". The discussions were held in two sessions.
The Chintan Shivir commenced with an in-depth review of the status of compliance of the instructions given by the Home Minister during an earlier discussion held with the officers of the Ministry. Home Minister also reviewed the functioning of MHA dashboard, Government Land Information System (GLIS), Budget Utilization, E-Office and Special Recruitment Drive etc. He also reviewed the work of various Divisions on their priorities and deliverables in the coming years, position on AatmaNirbhar Bharat, various Budget announcements and important pending issues.
He said that meetings of Departmental Promotion Committees (DPC) should be held regularly so that employees get timely promotions. He also emphasised on taking various welfare measures for CAPF personnel like creating healthcare facilities, improving housing satisfaction ratio amongst others.
Home Minister also emphasised on importance of training and said that regular training should be conducted by all wings of the MHA.
Union Home Minister suggested that MHA officials should make field visits to monitor development schemes. He also directed to fast-track construction of fencing and roads in border areas.