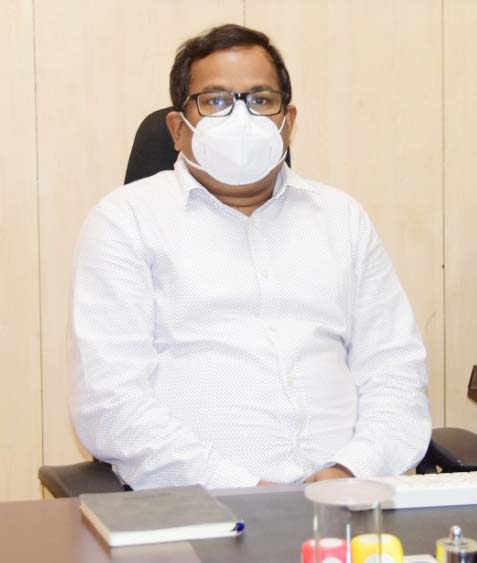 Bhubaneswar: Bishnupada Sethi, Principal Secretary Information & Public Relations has harped on effective and correct information dissemination to the Public, while utilizing technology in a big way.
Mr.Sethi was addressing the Information Officers of the Department of Information & Public Relations here on 27 May.
Principal Secretary Mr.Sethi harped on dissemination of information on citizen centric services, which has been unveiled by the State Government.
Known as a pro-people Mandarin, Mr.Sethi advised the IOs that people required to be sensitized about the benefits of the State Government Programs, this will empower them as they will reap benefits of the programs.
Mr.Sethi advised the IOs to cover more pro-people programs of the State Government so that it will make aware the people about the welfare programs and they will reap benefits from it.
Harping on 5T Charter of the State Government, Mr.Sethi said that Team Work, Technology, Transparency, Transformation and Time Limit are the five pillars of the Government, which needed to be highlighted as these will have direct impact on the people's lives.
Mr.Sethi said on the premises of 5T Charter, the image of the Government needed to be highlighted through various programs, schemes and achievements of the State Administration.
Appreciating IOs performance in Chief Minister Office, Chief Secretary Office and some of the Departments, Mr.Sethi urged the IOs to be more effective and get connected with the people, so that the State Government will be able to get correct feedback on its' programs.
People's Feedback is crucial for the State Government as thrust is on such feedback, which provides insight on governance, Mr.Sethi said, adding that people's participation is needed to be enhanced through continuous dissemination of information on State Government's initiatives.
IOs must proactively prepare briefings for the Media by receiving information on various developments, participating in high level meetings.
Principal Secretary advised IOs to take lot of interest in covering people's programs and effectively disseminate information in an effective way.
He also pressed as to how to improve effectiveness of the IOs in District, and Sub Division Level, so their effectiveness will go a long way.