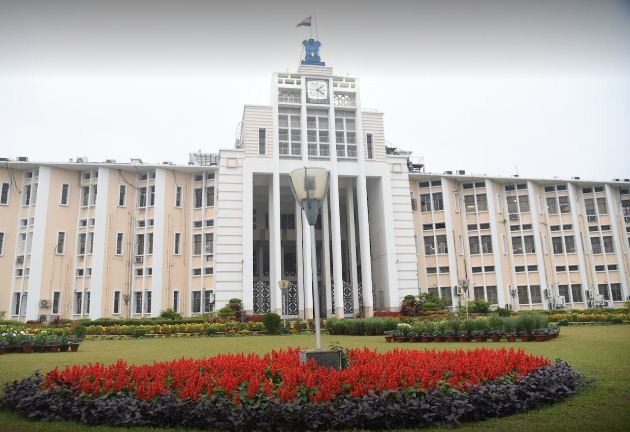 Bhubaneswar: A two days long Senior Officers' Conference of the State Administration will be held here at the State Convention Centre in Lok Seva Bhawan from 14 February.
There will be a marathon brainstorming session of Senior Officers, during which the top Officer of the concerned department will address and make presentations on the topic. The prime focus will be given on Transformation Priorities and Pro-People Governance, Development in Urban and Rural areas, Health Care and other issues official sources said.
Secretary to Chief Minister V K Pandian will guide the Senior Officers including all District Collectors about transformation initiatives taken by the State Government and future roadmap on 14 February. The Transformation program and 5T Initiatives will take centre stage during the session.
Housing and Urban Development Principal Secretary G Mathi Vathanan, will be presenting on the issue of effective delivery of urban services-driven by technology and community.
Health and Family Welfare Secretary Shalini Pandit will address the officers on quality healthcare for all. She will make detail presentation on Ama Hospital and Biju Swasthya Kalyan Yojana (BSKY).
Similarly, Mission Shakti Secretary Sujata R. Karthikeyan will present the Road Map Mission Shakti and on conversion of SHG to Small and Medium Enterprises. The State Government has increased the interest subvention benefit on SHG loans from Rs.3 lakh to Rs.5 lakh making it 0 percent effective annual rate of interest under Mission Shakti loan.
Over the next five years, Mission Shakti has provisioned to distribute loans to the tune of Rs 50,000 crore and provide interest subvention benefits amounting to Rs.1200 crore to the SHGs.
Principal Secretary Agriculture and Farmers' Empowerment, Arabinda Kumar Padhee will deliberate on Crop Diversification while Electronics and IT Principal Secretary Manoj Mishra will address on the topic, Technology—the cornerstone of governance; officials say.
Commerce and Transport Principal Secretary Usha Padhee will be deliberating on 'Skilling for the World' whereas Industries Principal Secretary Industries, Hemant Sharma will present the scenario in which Odisha has turned as India's leading investment destination.
On the second day of the Conference on 15 February, MSME Principal Secretary Saswat Mishra will deal on Startups and MSMEs-Driving Odisha's economy; School and Mass Education Secretary Aswathy S on Vision of a new Odisha-the dreams of the Gen-X; ACS Water Resources, Anu Garg on Rural Prosperity through irrigation and ACS Tourism Surendra Kumar will be presenting Road Map on making Odisha a Tourism Hub.
Panchayati Raj and Drinking Water Principal Secretary Sushil Kumar Lohani be focusing on implementation of rural water supply, drinking water projects while Commerce & Transport Principal Secretary Usha Padhee will be presenting on development of connectivity including telecommunications, railways and air in Odisha.
Principal Secretary, Finance, Vishal Kumar Dev will presenting the Road Map providing banking services in rural zones of the State.
Additional Chief Secretary, Revenue, Satyabrata Sahu will be dealing on steps taken to make people friendly Revenue Administration. Secretary Roopa Roshan Sahoo will be presenting on Odisha's story of tribal empowerment-Janajati Sanskruti Pragati, officials say.