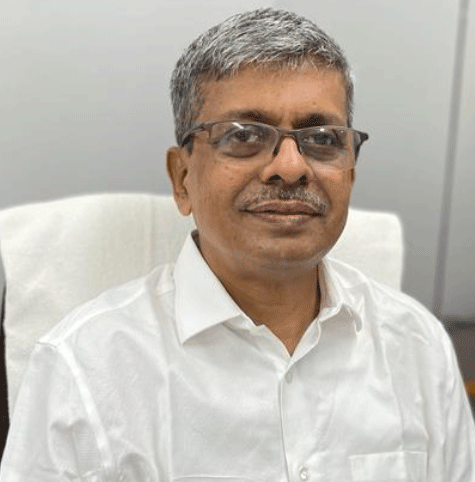 Bhubaneswar: The State Election Commission (SEC) has geared up to conduct the much-awaited Urban Poll soon after completion of the Panchayat Elections.
The preparedness for the election to Urban Local Bodies (ULBs) was also discussed during the meeting of State Election Commissioner AP Padhi with District Collectors and SPs, official sources said.
The preparations for elections to Urban Local Bodies are likely to proceed simultaneously with the conduct of General Elections to PRIs, 2022. The Commission has already started its preparation in right earnest, the source said.
In the meanwhile EVMs and other required Forms have already been dispatched to 15 Districts. EVMs for other Districts will be dispatched soon, they said.
Some Districts have to transport the EVMs loaned by ECI from Bihar. All District Magistrates are impressed upon to give equal importance to the instructions of the Commission as and when issued in connection with the conduct of General Elections to the ULBs in the State.
These elections are long overdue and will follow the PRI elections. The Commission vide Letter No.158/SEC dated 07.01.2022 has appointed Election Officer for 107 Urban Local Bodies in the State and vide Letter No.4525/SEC dated 07.12.2021 has issued instructions for preparation of Ward-wise Electoral Rolls out of the Assembly Electoral Roll published in January, 2022 and available in Excel format.
The Electoral Rolls for the District have already been sent. The SEC has asked the Collectors and SPs to take all advance steps for preparation of ward-wise Electoral Roll so that the preparation of Electoral Rolls can be completed within minimum time.
Yesterday, the Housing & Urban Development Department issued a notification issuing a draft reservation list of chairpersons of 107 Municipalities and Notified Area Councils (NACs) of the State.
As per the notification, the office of Chairperson in 54 Urban Local Bodies (ULBs) has been reserved for women candidates. The chief post in 9 ULBs has been reserved for Scheduled Caste (woman), five for Scheduled Tribe (woman) and 40 for women.
Similarly, the chairperson post in eight other ULBs reserved for Scheduled Caste and three for Scheduled Tribe, while 42 others are under un-reserve category.
Few days ago, the H&UD Department had issued a draft notification on reservation of the Mayor seat for the Bhubaneswar Municipal Corporation (BMC), Cuttack Municipal Corporation (CMC) and Berhampur Municipal Corporation (BeMC).
The Government has reserved the Mayor post for BMC and Berhampur Municipal Corporation for women candidates while CMC has been kept unreserved. The Department had invited objections and suggestions from the general public on the reservation for the post of Mayor.
Notably, the State Government has amended the Odisha Municipal Rules, 1994, to hold direct election for the posts of Mayors of municipal corporations and Chairpersons of Municipalities and NACs during the upcoming poll.