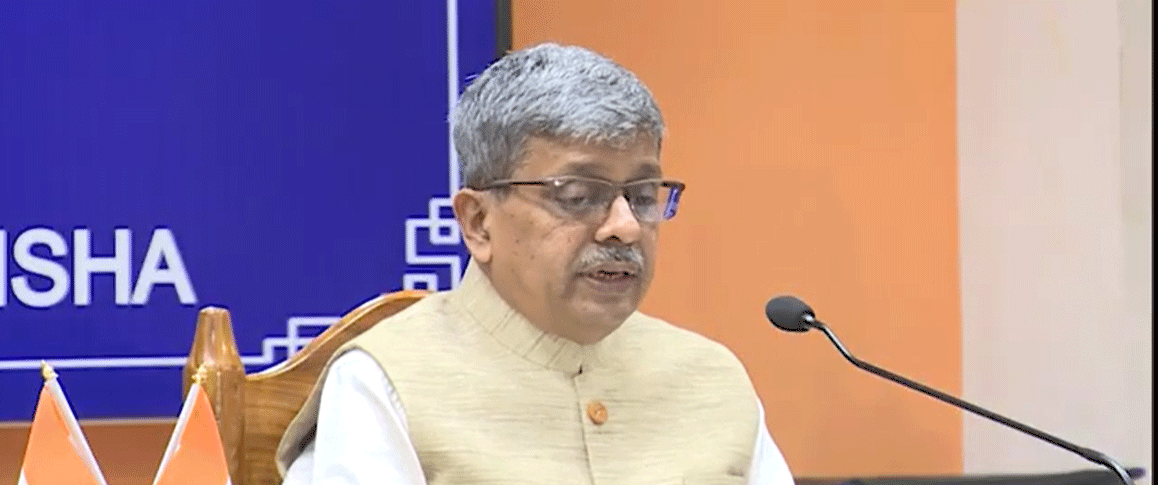 Bhubaneswar: The State Election Commissioner (SEC) Aditya Prasad Padhi on Saturday held a meeting with top officers of the State Government to review the preparation made for ensuing three-tire Panchayat elections with strict adherence to Covid-19 protocols.
Chief Secretary SC Mahapatra, DGP Sunil Kumar Bansal, Additional Chief Secretary, ACS Health, RK Sharma, ACS Home Sanjeev Chopra and other senior officers of police and State Administration attended the meeting here while the District Collectors and SPs joined virtually.   
Speaking to reporters after the meeting, SEC Mr.Padhi said the meeting was held in two phases. In the first round, a detailed discussion was held focused on enforcement of Covid-19 guidelines at every stage of the poll. The officials discussed how to enforce the guidelines during filing of nominations, scrutiny, campaigning, disperses centres, police and counting, he said.
"We have sought opinions and suggestions of District Collectors and SPs. Based on the input, we will revise our Covid guidelines," the Commissioner said.
The second phase discussion was held in presence of DGP and ADG (Law & Order) with the Collectors, SPs, Range IGs, DIGs and RDCs on the poll.  
Mr.Padhi said the Commission is in hope that the district officials will give more focus on the election process as the process of filing the nomination papers will start from January 17.
DGP Sunil Bansal, who attended the meeting, said discussion was held on proper enforcement of Model Code Conduct, which is in force in the State.
Since it was for the first time that elections were being conducted in the State during Covid-10 pandemic, it posed a unique challenge for the police administration, Bansal said.
Stating that the collectors and SPS spoke about practical difficulties faced by the officials at the ground level, the DGP said some steps have already been taken on enforcing the Covid protocol along with the Model Code of Conduct. Discussion was also held on how to ensure that the candidates should not face any difficulty.
The Panchayat polls will be held in five phases on February 16, 18, 20, 22, and 24. The counting of votes and declaration of results will be done at all the block levels on February 26, 27, and 28.