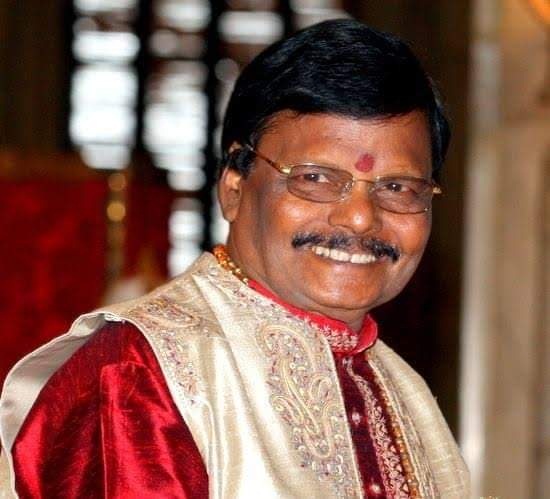 Bhubaneswar: BJP MP and Ace sculptor, Padma Vibhushan Raghunath Mohapatra passed away here at AIIMS today evening. He was 78. Mr.Mohapatra was hospitalized at AIIMS Bhubaneswar for more than two weeks after having tested positive for coronavirus.
He was awarded Padma Vibhusan in 2013. Mr.Mohapatra has trained more than 2,000 students and has restored many monuments. Mohapatra was nominated to the Rajya Sabha in July, 2018.
Mr.Mohapatra's sons, Prashant and Jasobant are also undergoing treatment for COVID-19. Prime Minister Narendra Modi had spoken to Jasobant, to enquire about their health a couple of days back.
"Mr.Mohapatra was in the ICU. His condition deteriorated today afternoon and the noted sculptor gave up in the battle against Covid," a hospital source stated.
Born in Puri, Mr.Mohapatra was awarded Padma Shri in 1976 and Padma Bhushan award in 2001. He was nominated by the Ministry of External Affairs as a Member of the Indian Council for Cultural Relations (ICCR) in 2000. He served as a Senior Instructor and Superintendent of Handicraft Training & Designing center, Government of Odisha, Bhubaneswar since 1963.
Chief Minister Naveen Patnaik expressed deep condolences on Mr.Mohaptra's demise.
"International sculptor and Member of Parliament Raghunath Mohapatra's demise has hurt me deeply. His contribution for Odisha's art and culture remains unmatched and will always be remembered. I pray for peace to his immortal soul and offer deep condolences for his family," said Naveen.
Petroleum Minister Dharmendra Pradhan expressed deep condolences on Mr.Mohapatra's demise. "A sculptor of International standards, Mr.Mohapatra brought laurels for Odisha. I am heartbroken on hearing the news of his demise," he said.