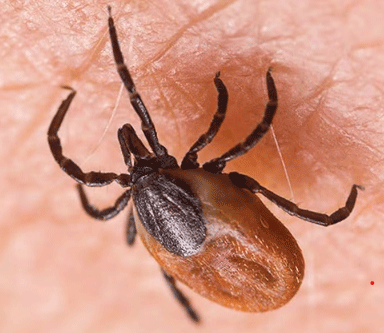 Bhubaneswar: At least six people have allegedly died due to scrub typhus in Bargarh and Sundergarh districts in this year.
While five people from Bargarh district have been killed due to the disease, another death case has been reported from Sundergarh district.
While two of the deceased were from Sohela block of the district, Attabira, Bheden, and Barpali blocks of the district reported one such death case each.   
"From January this year, 132 scrub typhus positive cases have been detected in Sundergarh district, of which almost all people have been cured. We are receiving a latest report that a patient allegedly died due to scrub typhus," said Kanhu Charan Nayak, in-charge, CDMO of Sundergarh.
The deceased patient was suffering from various diseases and was under treatment in ICU for 20 days. So, investigation is on progress to find the exact cause of death, he said.
Meanwhile, the Public Health Director Niranjan Mishra has asked CDMOs to strengthen surveillance systems for early diagnosis of Scrub Typhus & Leptospirosis.  
 "Scrub Typhus & Leptospirosis cases are being reported from most of the districts across the state. So an intensive surveillance system for early diagnosis need to be strengthened to ensure timely treatment for prevention and management of Scrub Typhus & Leptospirosis," Mishra said.  
He asked the health officials to ensure adequate availability of tests in the district public health laboratories (DPHLs) and stock of drugs. Sensitize the doctors to advise the tests in all suspect cases and use of appropriate antibiotics, Dr.Mishra said.
The Director also advised to conduct public awareness for early diagnosis on the diseases and online seminars to increase the suspicion level amongst doctors.
The health officials have been directed to investigate all deaths due to these diseases and take necessary containment measures. They were asked to report such cases to the state surveillance unit (SSU).
The Scrub Typhus infection spreads when it bites someone. The persons who frequently visit farmland or forest are vulnerable to the infection.
When fever continues for several days, the patient should go through an ELISA test to Scrub Typhus. The test is available at the district public health laboratories in every district. If diagnosed early, the disease can be treated effectively, they said.