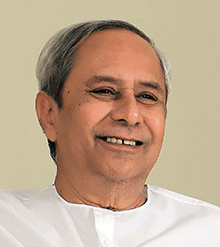 Berhampur: Chief Minister Naveen Patnaik on Thursday inaugurated another 10 transformed schools in his own constituency—Hinjili in the Ganjam district through virtual mode.
Stating school days are the best time of life for everyone, Mr.Patnaik urged the students to make proper use of this opportunity for the betterment of their future. The school transformation program, which was kicked off from Hinjili, will be extended to all schools of the state, he said.  

Mr.Patnaik urged everyone to take care of the schools as their own property.
Special events have been organized in the 10 schools on the occasion. Various Ministers, legislators, sarpanches, panchayat members, alumni of the schools and current students & their parents along with locals attended the events.
Under the programme, state-of-the-art facilities like e-library, smart classrooms, computer rooms, science laboratories, sports facilities, reading rooms, laboratory, drinking water facilities, hygienic toilets and above all conducive study environment, have been created in the government schools. The walls of these schools have also been painted based on educational and interesting themes.
While work for the transformation of 50 schools in the constituency has been completed, 30 such schools have been inaugurated by the Chief Minister in three phases. He will also dedicate another 20 schools in the constituency in the next two phases.