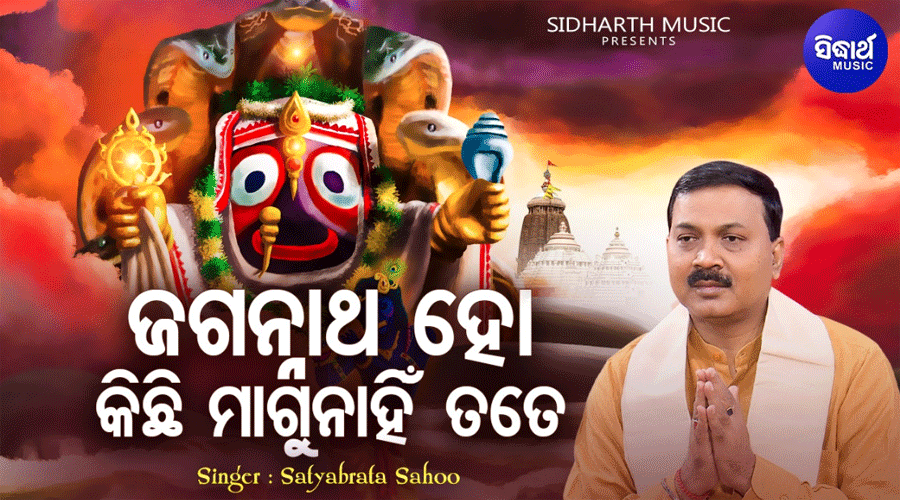 Bhubaneswar: For the first time top mandarin, Satyabrata Sahu has sung famous Odia Bhajan Jagannatha Ho Kichhi Magunahin Tate…..in a wonderful and enchanting voice, has created sensation in Odisha Music Industry.
After listening to the song, no one can say that one can sing it so beautifully, being an amateur singer.
Mr.Sahu sang the Bhajan like a professional playback singer. The song gives a very pleasant divine feeling to the listener, even though the song has already been sung by famous singers like Bhikari Bal, Namita Agrawal, Arabinda Muduli.
The song composed at Sidharth Music is available on JioSaavn, Wynk, Gaana, Apple Music, Amazon Prime Music, iTunes and Spotify.
Apart from singing the Bhajan, Mr.Sahu also did videography of the song. He was seen singing the song by sitting before Lord Jagannath with folded hands. The video uploaded on YouTube is all set to hit the internet more than 6500 listeners enjoyed it within just a few hours.
Even people have started praising the video song on YouTube. A listener Susamarani Devi says, "So beautiful rendition!" while another person Ajay Naik demanded to sing Jay jagannath swami nayan patha gami.
Mr.Sahu, ACS, Revenue & Disaster Management earlier sang a song in tribute to Late Bijaya Kumar Sahoo, Ex Chairman of Adarsha Vidyalaya Sangathan. In the video song, he highlighted the vision of Late Sahoo which is being implemented in the Adarsha Vidyalayas or model schools set up across the State. Sahu sung it very beautifully and the song with video shot from model schools gives a pleasant experience to watch it.
While serving as the Principal Secretary, School & Mass Education, he had also sung campaign song for Mo School Abhiyan, which was played everywhere across the state. Even though being a bureaucrat by profession, singing song is his hobby.
While as a child, he started singing, however discontinued for long 38 years as he has to focus on studies. It was a coincidence, when he was posted as Principal Secretary School & Mass Education, some Officers of the department persuaded Mr.Sahu to sing a song for Mo School Campaign, which turned out to a huge success.
Mr.Sahu, an ardent devotee of Lord Jagannath had also sung Sai Bhajan, Maa Tara Tarini Bhajan, Ghatagaon Tarini Bhajan, Bhim Bhoi Bhajan, which turned out to be most popular among the listeners.