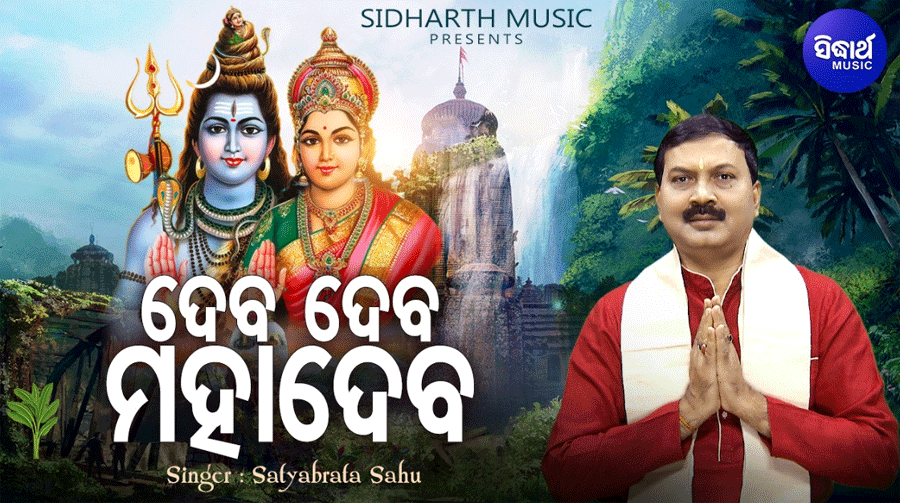 On the auspicious occasion of Maha Shivratri, a Bhajan on Lord Shiva voiced by Ace Mandarin, Satyabrata Sahu has been released.

ACS Revenue & Disaster Management, Mr.Sahu has sung the "Deba Deba Mahadeba "Bhajan in an excellent melodious tone.

Mr.Sahu having a wonderful voice , sang the Bhajan like a professional playback singer.

Apart from audio the Bhajan has also been videographed and has been uploaded in Youtube channel of Sidharth Music .

The Top Mandarin along with four other artists were seen singing the song sitting before Lord Shiva with folded hands.

The video uploaded on YouTube is all set to hit the internet as over 3000 viewers have watched it within a few hours.

The song composed at Sidharth Music is available on JioSaavn, Wynk, Gaana, Apple Music, Amazon Prime Music, iTunes and Spotify.
Guruji Chandrabhanu Satpathy has liked the song and commented that…Excellent rendition, May Sri Sai Bless you…

"*Thank you Satya for such a wonderful devotional song so nicely sung by you and having gifted to us on the blissful Mahashivaratri," *said Nagendra Panda. who was a school mate and seen Mr. Sahu singing from his childhood days in AIR

On February 2, Mr.Sahu had voiced famous Odia Bhajan Jagannatha Ho Kichhi Magunahin Tate……In just three weeks of time, over 15,000 people have viewed the song and large number of people praised Mr.Sahu for his voice.

The song gives a very pleasant divine feeling to the listener, even though the song has already been sung by famous singers like Late Bhikari Bal, Namita Agrawal, Arabinda Muduli.

Prior to that, Mr.Sahu, while serving in School & Mass Education Deptt has voiced series of songs relating to various popular schemes of Government like MO SCHOOL ABHIYAN, ODISHA ADARSHA VIDYALAYA, 5 T HIGHSCHOOL TRANSFORMATION as well as Literacy MISSIONS which were appreciated by all section of people
Mr.Sahu was singing since his childhood days and due to educational pressure, he had discontinued it since 1983

However, he started singing in 2020 after joining in SME Dept with the MO SCHOOL campaign song followed by few other school songs & bhajan . His songs are gaining popularity in the Music World, pointed out an analyst of the Industry.

As learnt Mr. Sahu is spending time in holidays to pursue his passion for singing.