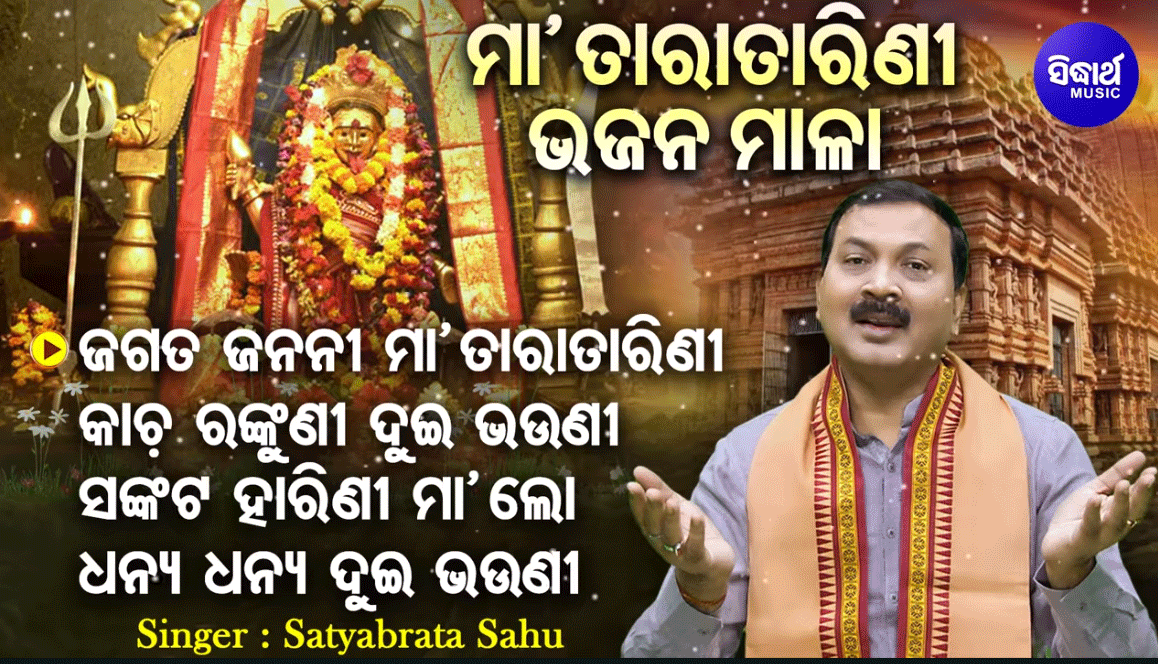 Bhubaneswar: On the auspicious occasion of Pratishtha Mahotsav of the redeveloped temple complex of Maa Tara Tarini in Ganjam district, beautifully composed Bhajan song on Maa Tara Tarini voiced by Veteran Bureaucrat, and an ardent devotee of Adi Shakti, Satyabrata Sahu has been released on Wednesday.
Mr.Sahu has sung four Bhajans very beautifully. He sang the Bhajans like a professional playback singer. The songs are Jagat Janani Maa Tara Tarini, Dukha Bujhanti Maa Tara Tarini, Sankata Harini Maa Tara Tarini and Dhanya Dhanya Tume Dui Bhauni.
All the four songs of 19.11 minutes have been uploaded in Youtube (https://www.youtube.com/watch?v=fKHBX4t4id0).
Mr.Sahu as RDC Southern Division was instrumental in development of Maa Tara Tarini Temple Complex in a big way.
Lyrics has been composed by Sanatan Panda, Basantraj Samal and Arun Mantri while music has been given by Biswanath Mishra, Nityashree Ranjan, Prem Anand and Bishnu Mohan Kabi. Within a few hours, over 4000 persons have listened to the Bhajans.
The songs recorded at Sidharth Music are available on JioSaavn, Wynk, Gaana, Apple Music, Amazon Prime Music, iTunes and Spotify.
On 2 February, for the first time, Mr.Sahu had sung the famous Odia Bhajan Jagannatha Ho Kichhi Magunahin Tate. The bhajan gives divine like feeling to the listener, even though the song has already been sung by famous singers like Late Bhikari Bal, Namita Agrawal, Arabinda Muduli.
On the occasion of Maha Shivratri, he sang a Bhajan on Lord Shiva, titled Deba Deba Mahadeva.
Prior to that, Mr.Sahu, serving as Principal Secretary School & Mass Education sang a for Mo School Abhigyan.
The Principal Secretary sung on Mo School Abhiyan, which was applauded across the State.
Mr.Sahu serving as Additional Chief Secretary Revenue & Disaster Management sang a beautiful bhajan on Sirdi Sai Baba.
He is an ardent devotee of Sai Baba.
Even though being a senior bureaucrat his passion for singing bhajans is unmatched.
Mr. Sahu takes time on holidays for singing bhajans.