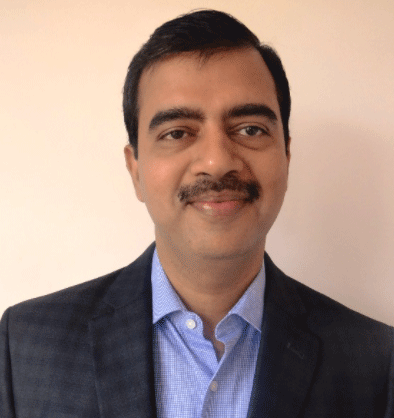 Bhubaneswar: Senior Odisha Finance Service (OFS) Officer Satya Priya Rath has been elevated to Indian Administrative Service (IAS) under Non-State Civil Services (NSCS) category.
Department of Personnel & Training on 22 February has notified selection of three NSCS officers to IAS Cadre.
They are Satya Priya Rath, Deepankar Mohapatra and Pranati Chhotray. All three are bright OFS Officers, who have been successful in getting into IAS.
Dr.Rath presently he is working as Additional Secretary (Budget), a brilliant officer
He has done his M.Sc. in Physics from Utkal University in 1997 and Post Graduate Diploma in Financial Management from National Institute of Financial Management (NIFM), Faridabad in 2006.
He has successfully completed PhD on the topic "Fiscal sustainability: A case study of Odisha" from KIIT University, Bhubaneswar in 2016. He has two publications in the area of Public Financial Management in reputed international journals. He also has another publication in compendium of 18th National Conference on e-Governance to his credit.
He joined Odisha Finance Service in recruitment year 1997 and has 23 years of experience in handling Sub-national Financial Management including Resource Projection, Budget, Expenditure & Treasury Management, Debt Management, Fiscal Restructuring, Finance Commission related matters, Externally Aided Projects etc.
He had two years of experience in Treasury management and three years of experience in managing University finances before his assignment in Finance Department.
Dr.Rath has been leading the team in formulation of the Odisha Budget for last ten years. He has played a key role in implementation of FRBM Act and Rule for Odisha to achieve Fiscal Turnaround in the State. He has been instrumental to ensure that Odisha remain FRBM compliant every year since its enactment.
He has been instrumental in bringing various reforms in financial management and budget formulation in the State. He has played leading role in automation of budget formulation process, introduction of paperless budgeting (e-Budget), making Odisha the first State in the country to introduce Strategic Budgeting, Nutrition Budget and Climate Budget. With improved disclosure, Odisha ranks among top three States in Fiscal Transparency.
Dr.Rath is leading the PFM Reforms team of the State in making substantial stride in second generation PFM reforms in the areas of re-enforcing budget credibility, fiscal risk management, cash management and commitment control system making Odisha a leading State in the country in adoption of advanced PFM practices. His role in effective management of State Finances with COVID-19 challenges has been noteworthy.
In spite of aggressive COVID management Odisha could become one of the very few States in the country to generate revenue surplus in 2020-21.