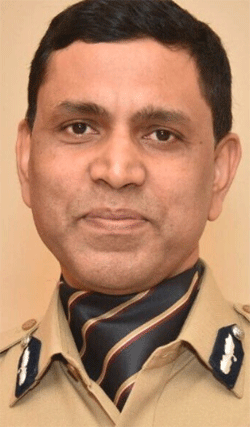 Bhubaneswar: The State Government on Thursday affected a major reshuffle among senior IPS Officers. The Government has transferred 18 IPS Officers including five Superintendents of Police.
As per a notification issued by the Home Department, senior IPS officer of 1989 batch, A.M. Prasad has been appointed as Special DGP, Human Rights Protection Cell (HRPC) while 1990 batch IPS Sudhansu Sarangi posted as new Director General of Fire Services, Home Guard and Civil Defence.
R.K Sharma has been appointed as Additional DGP Headquarters, Sanjay Kumar is the new Additional DG Law and Order and Communication, Amitabh Thakur is the new Transport Commissioner, Suresh Dev Datta Singh is the Additional DGP Operation and Dayal Gangwar is the ADGP Railways and Coastal Security.
Similarly, Rajesh Kumar, a 1998 batch IPS officer has been posted as Additional DGP Modernization, Narasingha Bhol is the new Excise Commissioner, Asish Singh is the IG, Central Range, Cuttack and IG, SFSL.
Rajesh Pandit has been given the post of DIG, Fire Service and Home Guard, Akhilesvar Singh is DIG, SIW and CS Meena is the new DIG, Koraput.
The five SPs who got new districts are- Mitrabhanu Mahapatra (Rourkela), Battula Gangadhar (Mayurbhanj), Mukesh Kumar Bhamoo (Sambalpur), Kusalkar Nitin Dagdu (Keonjhar) and Khilari Rishikesh (Bolangir).