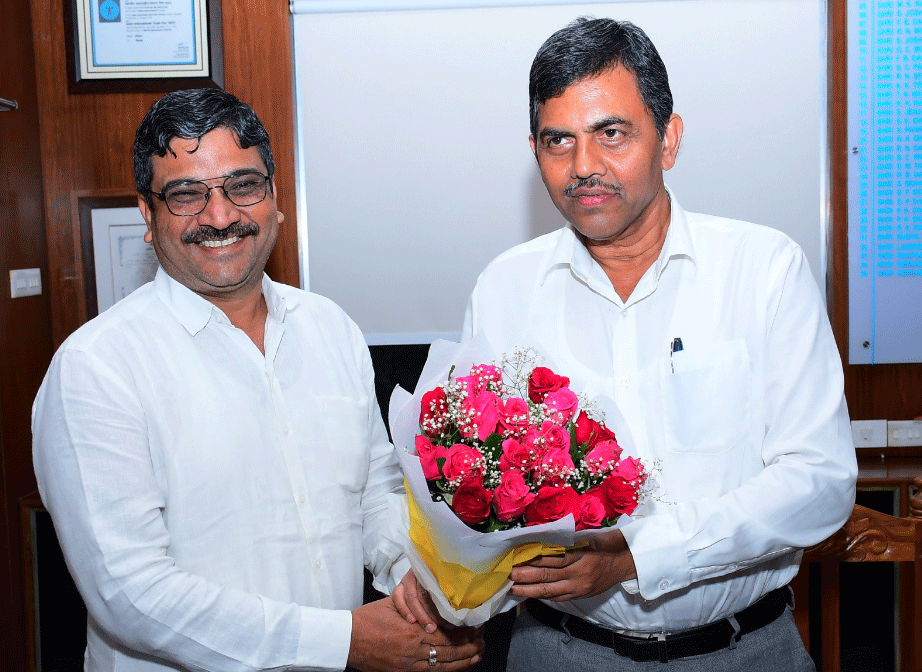 Bhubaneswar: Senior IAS officer Saroj Kumar Samal on Tuesday took charge as Director of the Information and Public Relations (I&PR) Department.

2012 Batch IAS Shri Samal has took the charge from incumbent Director I&PR, Indramani Tripathy.
Shri Samal is an honest and suave mandarin and is known for his positive approach.
The Information and Public Relations Department is acting as a mouthpiece of the Odisha Government. The I&PR Department plays a significant role in building a good image of the State Government by making publicity of different development schemes and programmes of various Departments, Shri Samal said.
The new Director, who believes in team work, sought cooperation from all to enhance the pride and glory of the Department through implementation of 5T Mantra.
The post of Director is declared equivalent in status and responsibility to the post of Joint Secretary provided in the IAS cadre of the state, as per a notification issued by the General Administration and Public Grievance Department on Tuesday.
Similarly, Indramani Tripathy, who was serving as I&PR Director, has been posted as Additional Secretary, ST & SC Development, Minorities and Backward Classes Welfare Department.
2011 Batch IAS Shri Tripathy is also allowed to continue as Director, Scheduled Castes and Scheduled Tribes Research and Training Institute (SCSTRTI). 
Senior IAS Officer, Shri Tripathy, known for his honesty and hardworking approach served the I&PR Department with all sincerity and committment, which has been appreciated by the officers serving in the State Government.