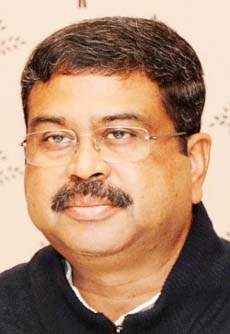 New Delhi: Steel Authority of India Limited, a Central Public Sector Undertaking (CPSU) under the administrative control of Ministry of Steel continues to remain on profit.
Union Minister Steel, Dharmendra Pradhan in a written reply in Rajya Sabha has said that there are two CPSUs engaged in manufacturing Steel.
Those are namely, Steel Authority of India Limited (SAIL) and Rashtriya Ispat Nigam Limited (RINL).
While the Steel Industry witnessed severe downturn globally with demand slowdown, overcapacity, cheaper imports, variations in coking coal prices coupled with higher interest charges on borrowings and higher depreciations which impacted the realizations of the companies during 2015-16 to 2017-18.
The companies subsequently reduced their losses and earned some profit in 2018-19. SAIL in 2018-19 registered Rs.2179 Crore Profit After Tax(PAT).
However RINL in 2018-19 earned PAT of Rs.96.71 Crore.
During 2019-20, SAIL remained in profit and PAT was Rs.2022 Crore but RINL incurred losses partly due to slowdown in demand for long steel products of the company. Loss of RINL in 2019-20 was Rs.3910.17 Crore.
The Union Minister said while Steel is a deregulated sector and the role of the Government is that of a facilitator and has taken various measures to facilitate growth of the domestic steel industry.
The Union Government notified Mines and Minerals (Development and Regulation) Amendment Act, 2015, thereby streamlining grant of Mining leases.
It also brought changes in peak rate of custom duty on steel and levy of safeguard duties.
It notified Anti-dumping duties on steel products and issuance of Steel Quality Control Orders to stop non-standardized steel import and manufacturing, etc.