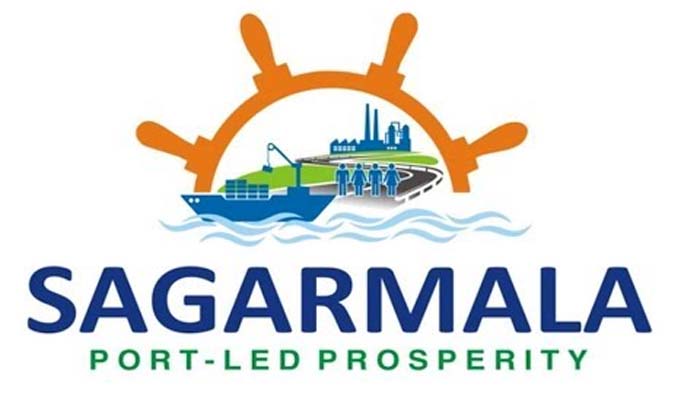 Bhubaneswar: Odisha, being a major coastal state it has been benefitted by Sagarmala Program for Coastal Community Development, which is  being implemented by Central Ministries, Paradip Port and State Government.
For comprehensive development in Coastal States, several programs are implemented and monitored by Ministry of Ports, Shipping and Waterways.
While Sagarmala is the Flagship Program of MoSPW, several Central Ministries are involved in the program.
In Odisha under this program, up-gradation and modernization of Fishing Harbour at Paradip in JagatsinghpurDistrict is being taken up with a cost of nearly Rs.100 Crore, which will immensely benefit the Coastal Community at large, officials admit.
Similarly Fishing Harbour at Chandipur, in Balasore District is taken up by the Department of Fisheries & ARD with Central Support, meant to benefit for Coastal Community, they say.
In order to impart skill training for the Coastal Community, Coastal Districts Skill Development program was taken up in Bhadrakh, Jagatsinghpur, Kendrapada and Puri.
Apart from these projects in the state of Odisha, a total of additional 9 projects with an estimated cost of Rs. 157 crore have also been identified for implementation under the holistic development of coastal Districts, he said.
A senior official said, there are 5 projects worth Rs. 318 crore partially funded through Sagarmala Programme.
Paradip Port is a Major Port in the State of Odisha. Paradip Port has completed 2 projects under the Sagarmala Programme. These projects have been funded through private investment and through port's internal resources,
About 77 Projects worth more than Rs. 10,000 Crore have been identified under Sagarmala Programme for Coastal Community Development in the country.
These projects are implemented by Central Ministries, State Governments and Major Ports etc. There are 41 Projects worth Rs 4,003 Crore related to Coastal Community Development which are partially funded through Sagarmala Program.
The Ministry of Ports, Shipping and Waterways has sanctioned around Rs. 1400 Crore for these projects. Out of which Rs.583 Crore has already been released.