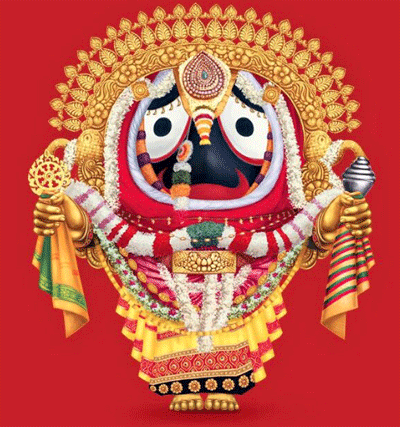 Puri: A large number of devotees started arriving at the pilgrim town of Puri to get a glimpse of Lord Jagannath and his sibling deities Lord Balabhadra and Devi Subhadra during Sandhya Darshan on 8 July.
Before boarding at the chariots for Bahuda Jatra, Trinity will give their last darshan to the devotees in the Adapa Mandapa of the Shree Gundicha Gruha on Ashada Shukla Navami.
This darshan is known as Sandhya Darshan because a special Aarati is performed during the Sandhya Dhupa ritual.
It is believed that by getting a Darshan of Trinity during the day hours one gathers blessings but the same increases by ten times if the darshan is done during the Sandhya Dhupa ritual.
However, in an aim to ensure timely completion of all rituals of the deities, the temple administration has announced that devotees can be allowed to have darshan of Lords till 4 PM on Friday.
This decision has brought sadness in the face of devotees as many want to have darshan of the deities in the evening till Aarati.
Puri SP KV Singh said all arrangements related to security and traffic has been made in and around the town for the Sandhya Darshan and Bahuda.
Barricades have been put in various places, forces have been deployed near the Gundicha Temple and other places, he said.
Meanwhile, preparation for the Bahuda Jatra of Mahaprabhu is going on. The three chariots were given 'dakhina moda' (turning towards the south) on Wednesday. The chariots were pulled to the exit gate called Nakachana dwara and parked facing towards the main temple.
Devotees in large numbers were seen visiting Shree Gundicha temple every day to offer prayers to the deities and consume the Adap abadha (Mahaprasad). As per belief, anyone offering prayers to the deities on Adap Mandap (in the sanctum sanctorum of Shree Gundicha temple atop the Ratnasimhasan) gets freed from the cycle of rebirth.