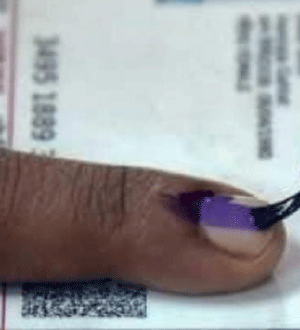 Bhubaneswar: Barring one or two minor disturbances, the first phase of voting for election of Panchayati Raj Institutions (PRIs) is going smoothly in all 30 districts. At least 70 per cent of voters' turnout was recorded till 1PM.
As per scheduled, the voting started at sharp 7 AM and will continue till 1 PM. The State Election Commission (SEC) has made elaborate arrangements for the poll, which is going on at 22,379 booths in 1,669 Panchayats in 70 Blocks of the State.
The election was scheduled for 200 Zilla Parishad Members, 1,669 Sarpanches, 1,669 Panchayat Samiti Members and 22,379 Ward Members. However, the poll for 13 Ward members, 6 Sarpanches, three PS Members and one ZP member was countermanded due to sudden death of contesting candidates. Over 67.51 lakh voters are eligible to vote in this phase.
To ensure that the elections are conducted smoothly, 225 security personnel, including 37,245 policemen, have been deployed in the election areas.
Special arrangements have also been made in Malkangiri, Koraput, Kalahandi, Balangir, Rayagada, and Kandhamal districts in light of a boycott call given by Maoists, special security arrangements have been made. At 3,357 polling booths, identified as 'sensitive', CCTV cameras have been installed.
Despite a little sunny day, a huge number of voters turned out to the booths and stood in queue to exercise their franchise.
Panchayati Raj Minister Pratap Jena cast his vote in Mahanga constituency of Cuttack district.
As per sources, Jena voted at booth number 11 of Jaleswarpur Panchayat under Mahanga constituency. His wife Daisy Jena, son Ankit Pratap Jena, daughter Aishwarya Pratap Jena and personal assistant Umashankar Biswal also cast their vote at the same booth. Earlier he has been giving his vote in the urban polls of Cuttack Municipal Corporation
Tension flared up at Booth-13 in Randia Panchayat in Bhadrak district after a candidate was found serving tea to voters in glasses painted with his poll symbol 'kettle'. Police reached the spot and brought the situation under control.
Similarly, five persons sustained injuries after being allegedly attacked by supporters of a political party at Nisibhanra village under Rahadamala Panchayat in Puri. All injured have been admitted to local hospital.
As per reports, some miscreants allegedly looted a ballot box from booth-9 in Kasijharia village under Chapamanik Panchayat in Puri.