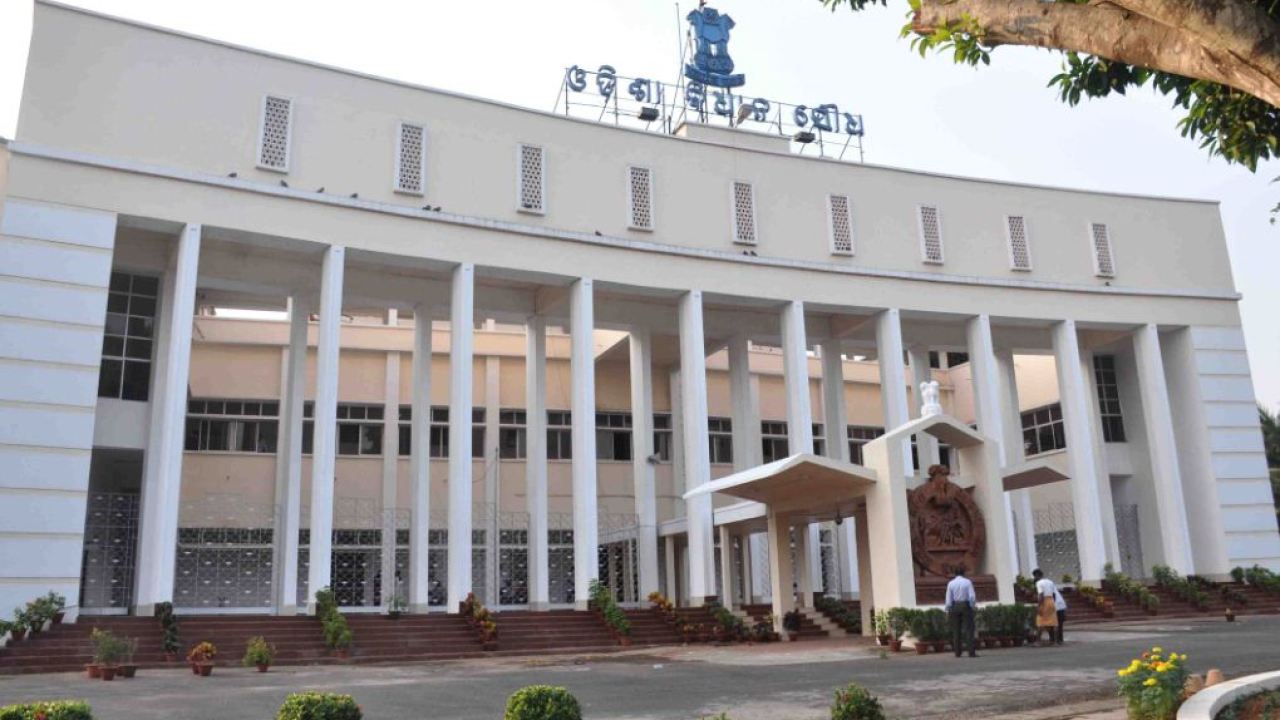 Bhubaneswar: Opposition BJP and Congress created a ruckus in the State Assembly on Monday over various demands of teachers, who are protesting here at Mahatma Gandhi Marg.
As soon as the House assembled for the day at 10.30 AM, both the Congress and BJP members rushed to the podium of the Speaker and stalled the Question Hour over the primary school teachers' stir.
The Speaker appealed to the opposition to go back to their seats and allow the Question Hour to continue. He said the Opposition could raise the issue during the Zero Hour.
However, the Opposition members continued their slogan shouting inside the well forcing the speaker to adjourn the house till 11.30 AM.
Again, when the House reassembled at 11.30 AM, the Congress and BJP members created a similar noisy scene in support of the agitation of the teachers.
The Opposition MLAs raised slogans near the podium of the Speaker and disrupted the proceedings justifying the teachers demands.
The Speaker convened an all-party meeting adjourning the House till 11.45 AM. Later, normalcy returned to the House.
Thousands of primary school teachers have resorted to an agitational path occupying the entire Mahatma Gandhi Marg in-front of the state Assembly since Sunday in support of their three-point charter of demands which included abolition of contractual system, resume old pension system and increase in grade pay while counting their six years of teaching experience.
The agitating teachers have threatened not to leave the Mahatma Gandhi Marg till their demands were met by the government.
Speaking to reporters outside the Assembly, BJP chief whip Mohan Majhi said, "The Chief Minister has recently announced that the contractual appointment system has been abolished. If it is true, then why are the teachers' are in the protest path? Their demands are genuine."
When nearly 2 lakh primary teachers are protesting, where is the School and Mass Education Minister Samir Ranjan Dash?, he asked.
Similarly, senior Congress leader Taraprasad Bahinipati has also justified the demands of the teachers and threatened to paralyse the Assembly over the teachers' issues.
Bahinipati also questioned the absence of Minister Dash and other Ministers. "No Minister is here to listen to the plight of teachers. The State Government has adopted an anti-teacher policy. We are strongly opposing it," he said.
Later, after listening to the Opposition members, Speaker Arukha asked the State Government to look into the demands of the agitating teachers.
The All Odisha Primary School Teachers Association has warned that all the 54,000 primary schools in the state will be closed and locked if the government does not consider the three point demands of the teachers.