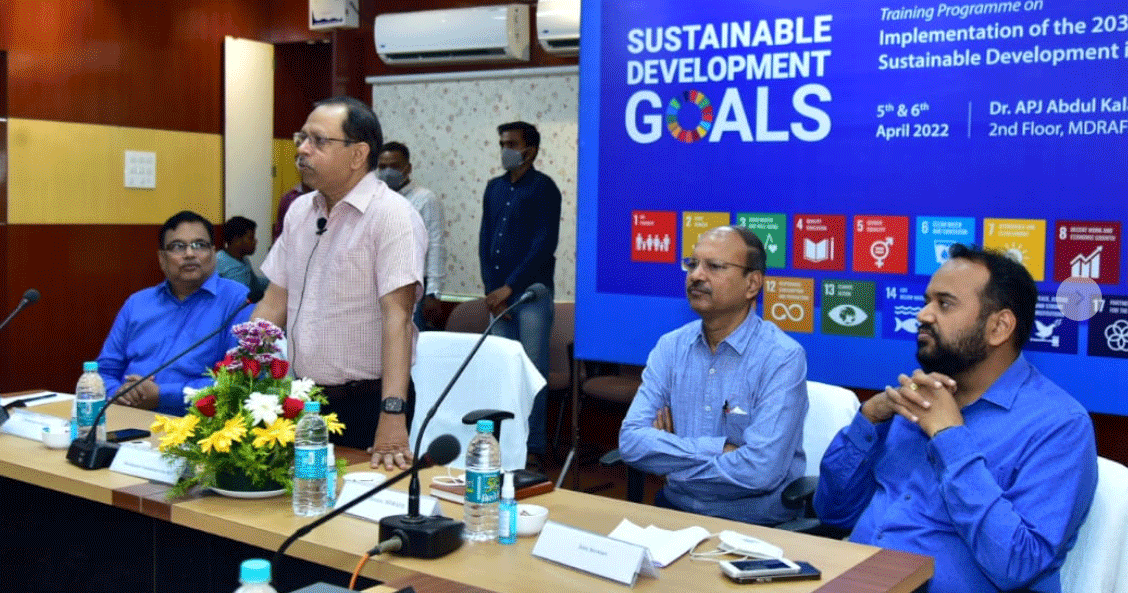 Bhubaneswar: Pradeep Jena, Development Commissioner has said that State Government has prepared a Road Map to achieve all indicators of Sustainable Development Goal(SDG) in a time bound manner.
Mr.Jena said the State Government is strongly committed to implement the Agenda- 2030 with letter and spirit.
Mr.Jena said while inaugurating a two-day long training program of officers of various departments was organized here at Madhusudan Das Regional Academy of Financial Management.
Manish Agarwal, Nodal Officer for SDG and Joint Secretary Planning & Convergence, Satyapriya Rath, Director Budget and other senior officials graced the occasion.
The Training was attended by 51 officers. The program officers have a special role to play to achieve 100 per cent of the Agenda with making suitable budgetary provision in the concerned department, he said.
All the trained officials are required to give emphasis on proper implementation of 169 indicators pertaining to 17 goals for Agenda 2030, Mr.Jena said.
The State Government has set up a dedicated Project Management Unit (PMU) for achievement of sustainable development goal (SDG) 2030 in a time bound manner.
The Planning and Convergence Department, under the guidance of Development Commissioner PK Jena, has prepared a detailed roadmap to achieve the indicators mentioned under SDG.
Odisha's performance in achieving the sustainable development goals has increased by 10 score points in the year 2020. State's SDG performance score increased to 61 in the year 2020 from 51 in 2019.