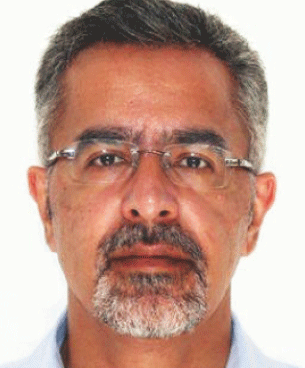 Bhubaneswar: To conduct anti-Maoist operations in core Left Wing Extremism (LWE) areas, road connectivity is highly essential. Therefore, the State Government has planned to construct 43 roads and 14 bridges or culverts in seven Maoist affected districts.
Additional Chief Secretary, Home, Sanjeev Chopra has asked his colleagues in Rural Development Department, PK Jena and Works Department, Krishan Kumar, in this matter.  
The projects will be taken up in Koraput, Malkangiri , Nabarangpur, Rayagada, Kalahandi, Nuapada and Kandhamal districts.
Two road projects and two bridges are proposed for Koraput district while 14 road projects & one bridge will be constructed in Malkangiri, two roads & four bridges in Nabarangpur.
Similarly, eight road projects will be taken up in Rayagada, Kandhamal—five roads & two bridges, Nuapada—six roads and Kalahandi—six roads & five bridges.
Except two road projects of Nuapada district, all the road and bridge projects are coming under the Rural Development Department. The two projects in Nuapada belong to the Works Department.
"It is to bring to your kind notice that these seven districts are worst affected by LWE menace. Several pro-active measures have been undertaken by the State Government to counter the menace of LWE in the districts. However, the menace continues to be a cause of concern in some pockets of the districts," Chopra said.
Even though substantial progress has been made in the road connectivity sector in these districts under different schemes of the State and Central Governments, road connectivity in certain patches of the districts continue to be a bottleneck for the security forces in responding to the emergent situations, he said.
Chopra requested the two senior officers to take steps for early construction of the roads and bridges in LWE affected areas under the schemes being implemented in the State.
In this context, Police DG Abhay had requested the Government for construction of these projects.
In the year 2020, Odisha Police has been able to achieve remarkable success in the LWE theatre. One factor that contributed immensely to this was the developmental initiative of the Government.
A case in point is the turnaround of the populace in the 'Swabhiman Anchal'. They welcomed the construction of roads, posting of doctors in PHCs, introduction of public transport etc and came out openly in support of the administration, taking on the might of the Maoists.
"There are still pockets where there is need for construction of roads and bridges. This will not only take fruits of development to the people, but also help free movement of security forces without fear of IEDs. It would also be possible to drop teams deep inside," the DG said in his communication to the Government.
In view of the above, he requested the State Government to kindly consider the roads bridge projects in LWE affected areas.