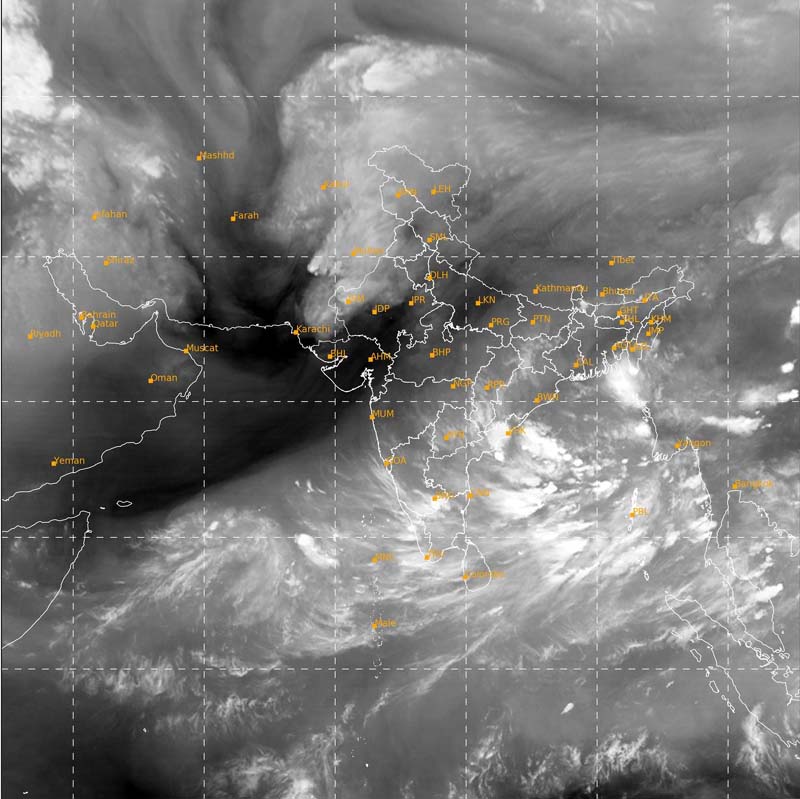 The scientific community across the globe has a unanimous opinion: never interfere with nature, rather cope with it. And this nature has been very cruel towards the poor states like Odisha as it is frequently disturbing the state's growth. However, due to advancement of science and advance preparation, cyclones have lost the 'killer' tag of late. Now the cyclones result in much less human casualty as compared to Super Cyclone of 1999. The number of casualties has drastically come down to single digit figures when cyclones hit Odisha coast with high speed wind, extremely heavy rainfall and tidal surge. Therefore, the cyclones are now the destroyer of properties.
After the killer super cyclone in 1999 killed about 10,000 people, Odisha or India has not seen such huge deaths in a single calamity. Scientific advances have contained the human causalities. After disarming the cyclone from taking lives, the next level of preparedness should be containment of damages of properties before going to third level on evolving mechanism to protect greenery from the calamities.
Prime Minister Narendra Modi who visited Odisha on 28 May to review the damages caused by the cyclone Yaas, has categorically said: "We have to continue the focus towards more scientific management of disasters. As frequency and impact of cyclonic systems are increasing in the Arabian Sea and Bay of Bengal, communication systems, mitigation efforts and preparedness have to undergo a major change."
This is not all, the Prime Minister has also revealed that the Finance Commission has given emphasis to disaster mitigation and made provision for Rs 3000 crore for the purpose. It is, in fact, high time that Odisha should take advantage of the Prime Minister's call for augmenting the communication system, mitigation efforts and preparedness.
The situation now demands that Odisha should take a major share from the funds reserved for the disaster mitigation. Odisha has a strong claim to make because it is the only state in the country which has faced four cyclones in 24 months. While Titli hit the state in 2018, the Fani caused a massive devastation in the coastal belt in 2019 followed by Bulbul and Amphan in 2020. Now cyclone Yaas made its landfall and left a trail of devastation recently.
This apart, the state had faced as many as 105 cyclones from 1891-2021. No other state has faced such visitations at regular intervals. If one considers the calamities during last 25 years, it is 13 major cyclones and floods and 8 droughts, which has completely debilitated the state's economy. Successive disasters negatively impact the State's GDP growth, making sustainable economic recovery difficult.
Chief Minister Naveen Patnaik, who has earned laurels from across the globe for impeccable disaster management, has rightly picked up the Prime Minister's mind and sought long term mitigation measures instead of asking for doles as financial assistance for relief and restoration. Everybody in administration knows that the centre never bears the cost of damages, rather sanctions assistance for just relief and incidental expenditures to deal with the cyclones or floods. Therefore, bringing a permanent solution is wise proposition and Naveen Patnaik has demanded it.
Since the year 2000, Odisha has built robust institutional mechanisms for response and recovery, leading to substantial reduction in loss of life and property.
Odisha Government's Disaster Management Mission says "Every life is precious" and accordingly since 2000, there was a strategic shift from response driven to preparedness driven approach. The state after the Super Cyclone had established Odisha State Disaster Management Authority (OSDMA). It is a fact that the SRC and Odisha Police's ODRAF and Fire Service have done commendable jobs during the disasters.
In order to take Odisha's preparedness to the next level of protecting properties and livelihood from nature's fury, the state should now have its own scientific team and set up its own system for disaster forecast. Instead of completely depending on the IMD, the state should have teams to analyze different models and come to a conclusion before implementing its rescue program in the field.
This time, the IMD first indicated that the Yaas was likely to make landfall in North Balasore. However, when the system came to the range of the radar, it was seen that the place of landfall was in South of Balasore and close to Dhamra. Finally, it made landfall at Bahanaga, about 50 kilometers from Balasore even though the state has positioned most of its men and machineries 50 kilometers away. If we had our own technical team, preparedness would have been different.
Anyway, there is no dearth of talent in Odisha. A man from Odisha's Bhadrak district, Dr. Mrutyunjay Mohapatra is the Director General of IMD. It is considered that the Odias have better scientific and technical brain and youths from our state can make miracle if given an opportunity. Therefore, the Odisha Government is needed to set up Disaster Monitoring System, which will monitor cyclone, floods, lightning earthquake, droughts.
While Climate Change is creating havoc, the state should set up its own unit and think of taking the preparedness to the next level.
It appears that the character of cyclones has now changed. This time, it was seen that there was more rain and less wind. This apart, Odisha had never, except 1999 super cyclone, had witnessed saline water entering into more than 125 villages and towns. The height of the tidal surge was also surprisingly high. Though the IMD had made this prediction, the State officials should have been more and accurate information with its own scientific team. State has scientific and technical teams for COVID-19 management, but no such provisions for disaster management.
So, setting up of an Independent State Disaster Monitoring System with a large pool of technical manpower and placing of several automated weather stations across the state is the need of the hour. This will help the state handle calamities in a befitting manner as the technical manpower will provide real-time inputs. With own disaster monitoring system in place, in-depth research and effective management of disasters will ensue.