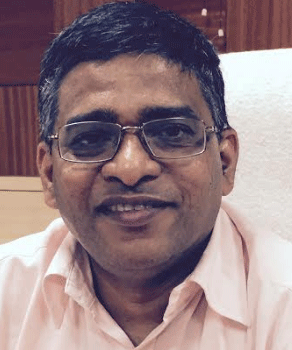 Bhubaneswar: As part of 5T Charter, Odisha Government has decided to assess the performance of Public Health Care Facilities across the State and will be graded annually.
While several reforms have been undertaken under 5T Charter of the Government of Odisha in Health Sector to achieve Universal Health Coverage
Top Performing Facilities will be facilitated by Chief Minister and Cash Award shall be given to Rogi Kalyan Samities (RKS) of the winning facilities.
ACS Health & Family Welfare Pradipta Kumar Mohapatra has issued the notification in this regard on 25 May.
In order to assess the performance of Public Health Facilities in terms of their functioning and quality of care and to create health competitive spirit among the Facilities, State Government has included all Medical Colleges, & Hospitals, District Head Quarter Hospitals, all Sub Divisional Hospitals and those Community Health Centers(CHC)s functioning as First Referral Units shall be graded annually (Every Financial Year) based on defined parameters.
Based on the score, ranking of Health Care facilities shall be done for each category of Hospital and same will be published.
Top Performing facilities will be felicitated by Chief Minister and Cash Award will be given.
While Rank 1 MCH will get Rs.3 Crore, DHH will get Rs.1 Crore and SDH/CHC FRU will get Rs.50 Lakh.
Rank 2 MCH will get Rs.1.5 Crore, DHH will get Rs.50 Lakhs and Rs.25 Lakh for SDH/CHC FRU.
Rank 3 MCH will get Rs.1 Crore, DHH will get Rs.30 Lakh and SDH/CHC FRU will get Rs.15 Lakh.
All Health Teams at all levels are to take required action to try and achieve the highest rank for their facility, said a senior official of the Department of Health & Family Welfare.
In another initiative, State Government has come out with Standard Operating Procedure (SOP) on preventive measures in Mental Health Hostels, Short Stay Homes, Orphanages and Child Care Homes during COVID-19 Resurgence.
As Public Health Challenges have been compounded owing to resurgence of COVID-19 Pandemic in the State, in this context, it was also necessary that protective measures are followed in these institutions throughout the State during this Pandemic situation.
In fact directions were received from all applicable agencies including Central Government and State Government for SOP to be adhered by these institutions.
District Collectors have been directed to issue necessary instructions to all concerned to strictly to adhere the SOP.
SOP includes detailed Comprehensive Preventive Public Health Measures to prevent and deal with COVID-19 Pandemic by setting Policy Procedural Guidelines for the inmates, staff and workers, said an official.