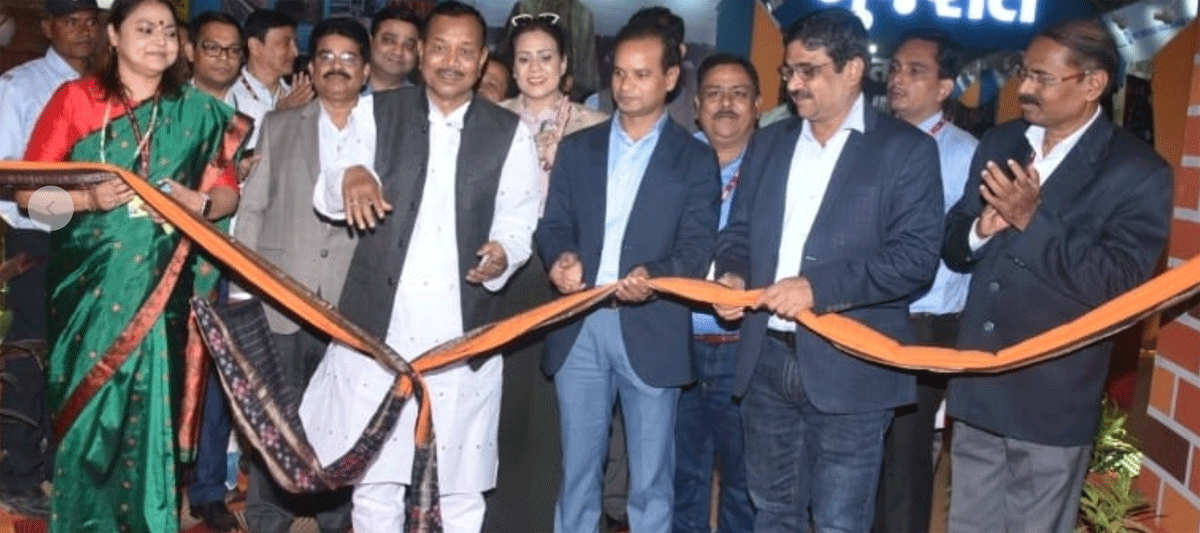 New Delhi: Chief Minister Naveen Patnaik said that the resurgent Odisha is creating ripples in the field of development.
He said this while addressing the inaugural ceremony of Odisha Pavilion in IITF-2022. The CM in his virtual address said, "State Government's resilient mechanism to keep citizens of Odisha safe from the tentacles of natural calamities has been a learning curve for states and nations across the glove."
Resident Commissioner of Odisha at New Delhi Ravikant, Special Resident Commissioner Debajani Chakrabarti, Director, I&PR Indramani Tripathy, Deputy Resident Commissioner, Sudhansu Mohanty were among others present during the occasion.
Odisha is now a global hotspot in the management of national and international sporting events, he said. During the second wave of Covid-19, the State stood firmly with peoples of the nation and provided Oxygen to different parts of the country, Patnaik said, adding, "Odisha is now a leader in the country in many meaningful ways and an attractive destination for tourists, sports persons, students seeking higher education, people seeking quality healthcare, entrepreneurs and investors as well." Odisha has been attracting highest investment offers for last several years, Mr.Patnaik pointed out.

Earlier, Director I&PR Indramani Tripathy welcomed Minister I& PR Pradip Kumar Amat with bouquet of flowers along with dignitaries.
IITF is a very unique platform to showcase Odisha's splendid art and artifacts, said Odisha's Minister PR & DW, Forest, Environment and Climate Change, I&PR Pradip Kumar Amat.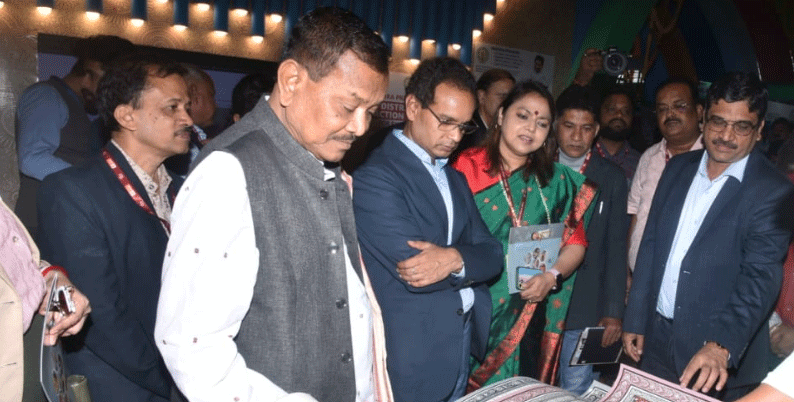 The Minister said this while inaugurating the Odisha Pavilion in India International Trade Fair-2022 today at Pragati Maidan here.
"Odisha has splendid art and artifacts produced in the local areas. This is the one of the unique platforms to showcase these products," he said.
Government of Odisha put more emphasis to promote the Millet Mission, which generates employment for rural women and fulfill the nutrient requirements, he said.
Besides, State Government is organising the Hockey Men's World Cup in 2023 and the Make in Odisha Conclave this year in a big way, the Minister informed.
"There are several products exhibited here produced by the women folk of rural Odisha. Our visionary Chief Minister gives importance to SHG those who have formed a major workforce in recent year," he said.
ORMAS, Start Up Odisha, Utkalika, Boyanika, Mission Shakti, MSME, Agriculture Serifed, Industries Department have opened their stalls in the Fair. The State Day will be celebrated on 24th November, 2022 during the 14-day Fair in the amphitheatre at Pragati Maidan where reputed cultural troupes from Odisha are invited to perform their cultural events.