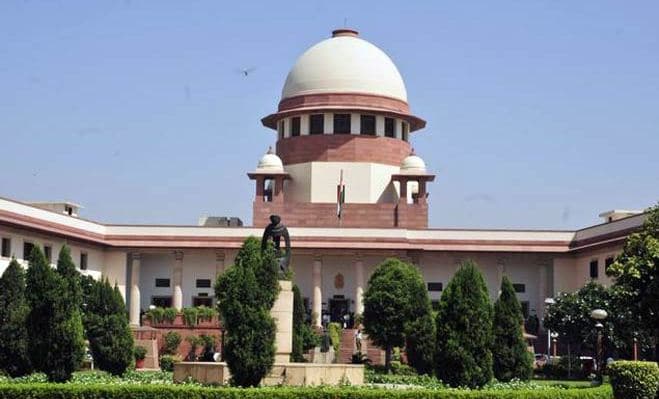 New Delhi: The Supreme Court Tuesday directed the Odisha and Andhra Pradesh governments to resolve the border dispute in Kotia areas through bilateral discussions.
After hearing both the States, a Bench of the apex court comprising Justices AM Khanwilkar and Sanjiv Khanna has given this observation. The court has decided to hear the matter after six weeks.
Odisha Government had on February 10 this year approached the apex court seeking contempt of court proceedings against Andhra Pradesh government over the Kotia border dispute.
Odisha Government's move came in the wake of the announcement by Andhra Pradesh government for holding panchayat polls in disputed Kotia region of Koraput.
The government has prayed before the court for speedy hearing in connection with the issue.
In the petition, Odisha government has mentioned that the Supreme Court in 1968 had ordered the maintenance of status quo in the disputed area. In its final hearing in 2006, the apex court had also upheld its earlier judgement.
Notably, both the states have been claiming sovereign rights over the Kotia area, which consist of 27 small tribal hamlets on the border.
Andhra Pradesh government has been trying to asserts its rights over the area holding local body elections and have been indulging in activities to lure the people of these areas which have been vehemently opposed by Odisha government.
It was in Phatusineri village under Kotia Gram Panchayat where the AP government in February this year had conducted panchayat polls despite Odisha and Andhra being locked in a legal battle over territorial control of the area since early 1960s.
The ongoing border dispute between Andhra Pradesh and Odisha over the contentious Kotia Gram Panchayat in Koraput district resulted in a fresh conflict on August 16, after the local administration foiled an attempt by Andhra Pradesh MLAs to host a series of political events in a village under the panchayat.
Officials in Koraput said MLA of Salur assembly constituency Rajan Dora was due to host several political and cultural events at Phatusineri village under Kotia Gram Panchayat on Monday.
The Project Director of Integrated Tribal Development Agency at Parvatipuram was supposed to join the programme.
But before the MLA could start his programme, local politicians as well district administration and police personnel were deployed at the spot.
The political leaders led by former Koraput MP Jayram Pangi as well as Congress leader Taraprasad Bahinipati and BJD MLA Pritam Padhi opposed the events.