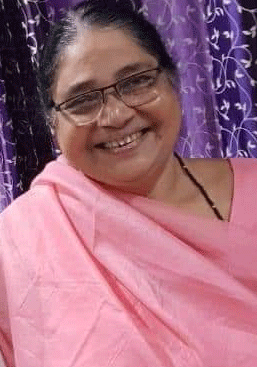 Kendrapara: With State Election Commission notifed for election to Urban Local Bodies (ULBs) 2022, talks are round the corner for the post of Chairperson for Kendrapara Municipality, which was established on March 10 in 1869 and 1st and the oldest municipality of Odisha. The Kendrapara Urban Zone is divided into 21 wards where 67.91% Hindu and 31.64% are Muslim populations.
Renubala Kar, the first Women Councilor of Odisha, is now eyeing for the said post. With locals having a good support to her, as she did commendable work in her first tenure in 1984, sources argued Shrimati Kar may emerge as a front runner for the post of Chairperson. During Shrimati Kar's tenure in 1984, tax collection was increased five times more than that of the target while more than 50 local people were given jobs in the Municipality.
It may be noted here that during COVID-19 time, Renubala Kar had extended all possible support to people of Kendrapara town while visiting door to door with essential commodities and medical equipment in hand.
She had initiated Construction of Market Complex, Gobari By-Pass Road, Santa Sahi Bridge, Tinimuhani-Gobari Setu and Ranapada Setu. Locals alleged that the present councillors and chairperson are not meeting expectations and they are in need for a strong leadership under Renubala Kar to steer the development carried out by the State and Central Governments. Locals alleged that due to unauthorized encroachments , road accident are on rise, adding that if Renubala Kar like figure given a chance to lead the Municipality as Chairperson, something positive would happen.
The election will be held for the post of Mayors, Corporators, Chairpersons and Councilors in 107 Notified Area Council (NACs)/Municipalities and three Municipal Corporations- Bhubaneswar, Cuttack and Berhampur.