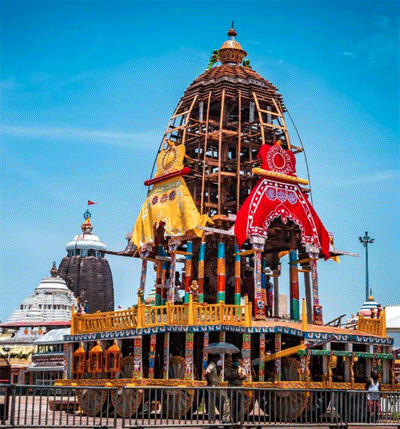 Puri: Chief Minister Naveen Patnaik on Saturday chaired a meeting to review the preparedness made for annual Rath Yatra of Lord Jagannath and sought cooperation for all for smooth conduct of the festival scheduled for July 1.
Joining the review meeting through video conferencing mode, the Chief Minister expressed happiness that devotees will also participate in the Rath Jatra after two years.
As a large number of devotees are likely to visit Puri to witness the Jatra of Mahaprabhu this year, he asked concerned officials to make advance arrangements to ensure that people will return with a pleasant experience from the Puri.
He thanked the Sevayats for their cooperation in conducting the Rath Jatra without participation of devotees during the Covid-19 pandemic period. The Seveyats alone pulled the chariot to the Gundicha temple during the past two years.
Attending the meeting, Law Minister Jagannath Sarka briefed about the preparation made for the Rath Jatra and its implementation.
Development Commissioner PK Jenna presented detailed information about all the preparations made for the festival.
The Director General of Police Sunil Bansal briefed on the law and order enforcement system while VV Yadav, Chief Administrator, Shri Jagannath Temple Administration, delivered the welcome address and Central RDC offered vote of thanks.
The meeting was attended by the Minister of Information and Public Relations, Culture, Health, Food and Civil Supplies, Housing and Urban Development and Commerce and Transport.