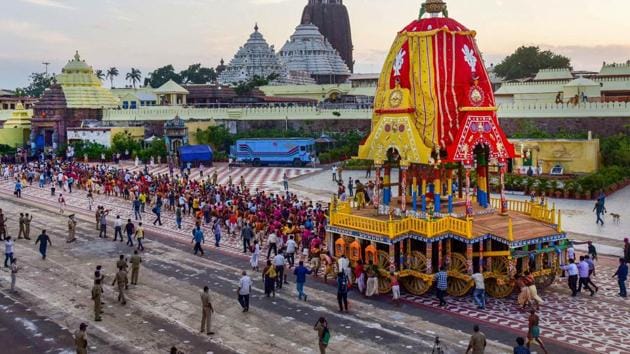 New Delhi: The Supreme Court (SC) of India on Tuesday made it clear that the annual Rath Jatra of Lord Jagannath and his siblings will be conducted only in Puri.
The Supreme Court has dismissed all applications filed to conduct the Rath Jatra in other places apart from Puri Jagannath temple.

The case was heard by a Bench headed by Chief Justice of India (CJI) NV Ramana. The Bench said the Supreme Court hopes and trusts God will allow the next year's Rath Jatra at least.
Earlier, Orissa High Court had rejected pleas filed to allow conduct of the annual Jatra at Kendrapara and Bhatli in Bargarh district. The High Court (HC) refused to intervene in the State Government's decision to allow the car festival of Lord Jagannath only in Puri this year.
Challenging the HC order, some petitions were filed by different applicants in the apex court seeking permission to hold the Rath Yatra at Baripada, Nilagiri and some other places.
In view of Covid-19 situation, the Odisha Government has decided to conduct the Rath Jatra only in Puri, that too without participation of any devotee.
Last year also in view of Covid-19 outbreak, the Supreme Court had asked the State Government to conduct the festival only in Puri and without participation of devotees along with other restrictions. Accordingly, the State had very successfully organised the festival.