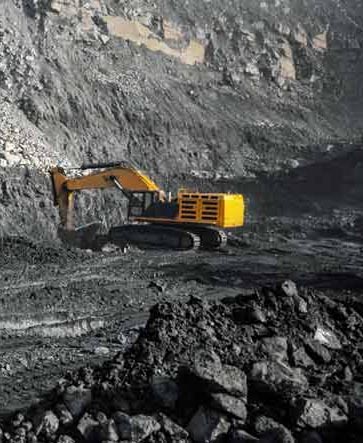 Bhubaneswar: The Government of India successfully auctioned eight coal mines including the Rampia and Dip Side of Rampia coal blocks of Odisha.
According to official sources, Jhar Mineral Resources Private Limited has emerged as the highest bidder and grabbed the coal mine located in Sundergarh district.
The two coal blocks have a reserve of 1179.41 MT of coal and the exploration capacity is 15 million tonne per annum (mtpa).
Out of eight auctioned coal mines, five coal mines are fully explored and three mines are partially explored mines. The total geological reserves for these eight coal mines are 2157.48 Million Tonnes (MT) and Cumulative Peak Rate Capacity (PRC) for these coal mines is 19.31 million ton per annum.
Rampia and Dip Side of Rampia were among the five coal blocks that had been allocated to Western Coalfields Limited (WCL) during the UPA government much to the chagrin of the State Government.
The five coal blocks were de-allocated and put for auction as WCL could not operate a single coal block even after allocation of for more than a decade due to delay in land acquisition, rehabilitation and resettlement of project affected families.
The auction process of the coal mines for sale of coal was launched by the Ministry of Coal on March 30, 2022. The last date of submission of Technical Bid was June 27, 2022.